An Eye for Detail
Annel Lilly was born in Veracruz, Mexico, and is currently living in McAllen, TX, with her husband and three kids. As a little girl, Annel always admired fine art. She could stare at a painting for a long while, trying to explain to herself how the painter did it. This kindled a great desire to learn the skill, but the circumstances were never in her favor. However, nothing stopped her artistic mind from exploring and experimenting with drawing, making sculptures out of mud, illustrating kids' stories and coloring them with Kool-aid , and painting on paper with color extracted from fruits, coffee, tissue paper, and her sister's makeup and nail polish, of course! Later on, on her teen-age years, a Doctor in town soon noticed her talent and asked her to make some illustrations to display in her Clinic. That was her first commissioned work at 16.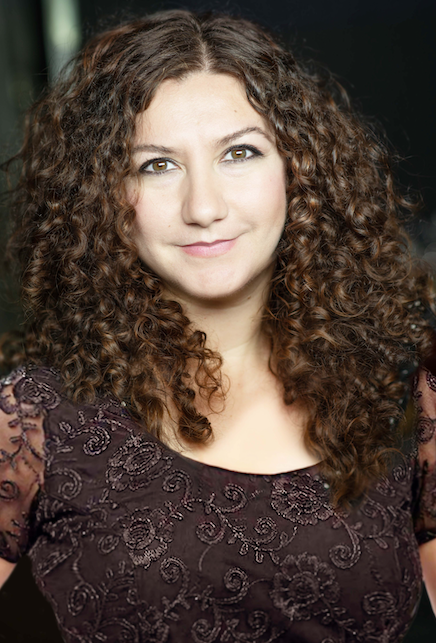 At age 21, Annel came across a Thomas Kinkade painting. She was amazed by the small cozy cottage with a warm light coming through the windows reflecting on the outside garden scenery at twilight. The desire to learn how to paint something like that was overwhelming, and it translated into a very sincere and heartfelt prayer. "God, I implore you to help me paint like that!"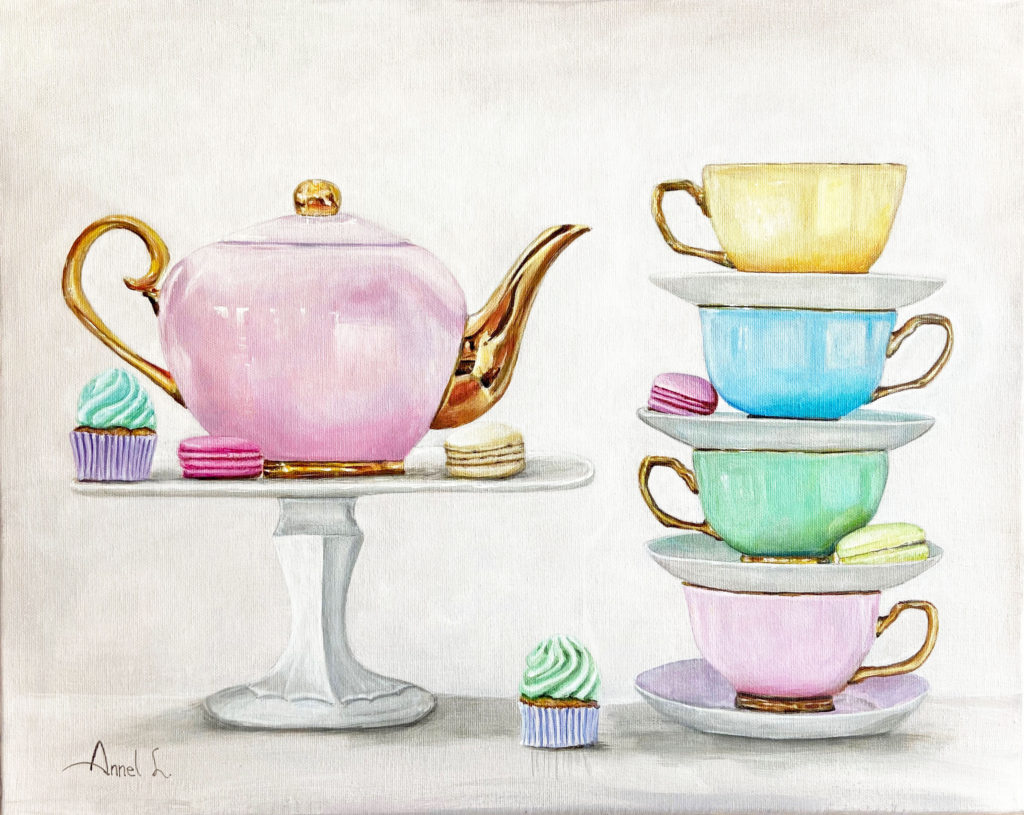 A decade later, she tried acrylics for the first time without any instruction or training and "failed" her first painting. A few more years passed before she tried again, this time with more determination, because she never forgot what she felt when she uttered that prayer. Her prayer and wish were granted, she just needed to keep going and she did. Her new painting was an imitation of "A Quiet Evening" by Thomas Kinkade, and, after many hours of work, her painting was incredibly good! She hasn't stop painting since then. More than two decades later, she is very grateful for all the artists from YouTube that helped her by generously sharing their knowledge, stories, and experiences, which taught, enriched, and motivated her to be an artist and fulfill her heart's desire. Her family and friends have always encouraged and supported her to pursue her dream.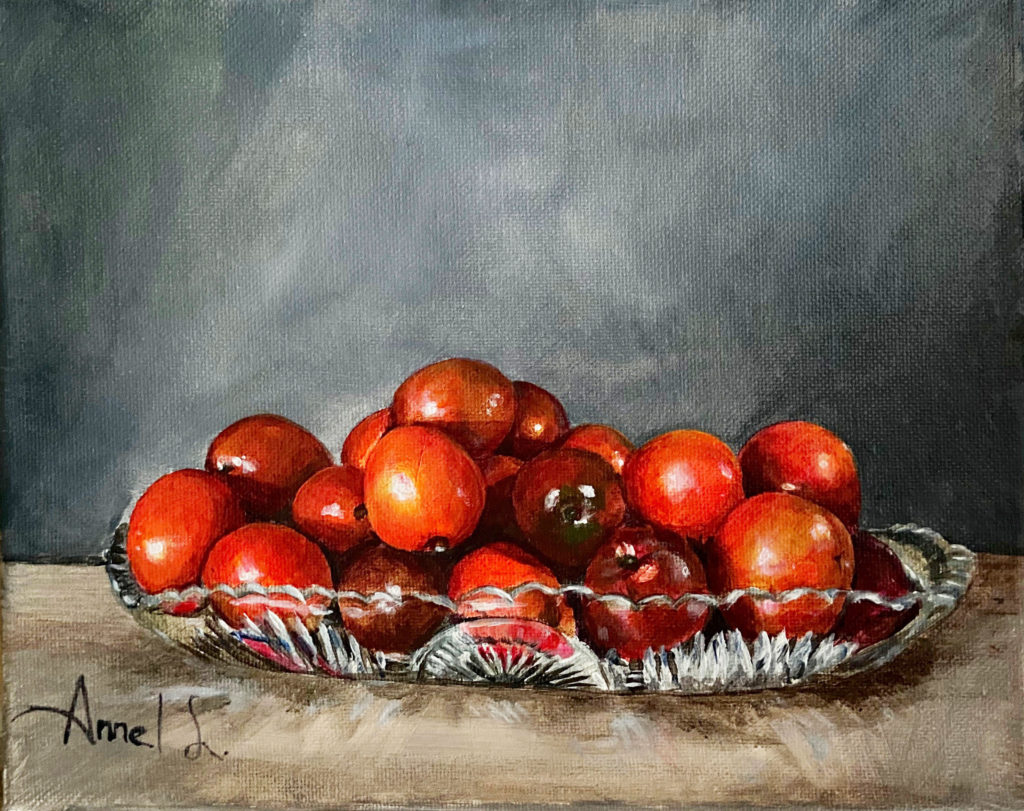 INSPIRATION
"There is beauty in all of God's Creation", she always says as she finds her inspiration in a ray of light that shines over any object in the shadows, on every droplet of dew falling from flowers or fruit, and on live flowers or dead ones pressed in an old book. Her source of inspiration can be a person, an old car, a mountain, a building, a cupcake, almost everything! But her favorite things to paint are eyes, still life, and scenery. "Sorry, I can't choose just one!" she says. "I'm that kind of person that tastes all the flavors in a chocolate box". The way that she perceives the feelings in the eyes that show a person's soul, or in a sweet expression of an animal, and the abstract mess of colors, is outstanding! "An artist sees art even when her eyes are closed, thinks art, breathes art, tastes art, hears art, and gives art," says Annel.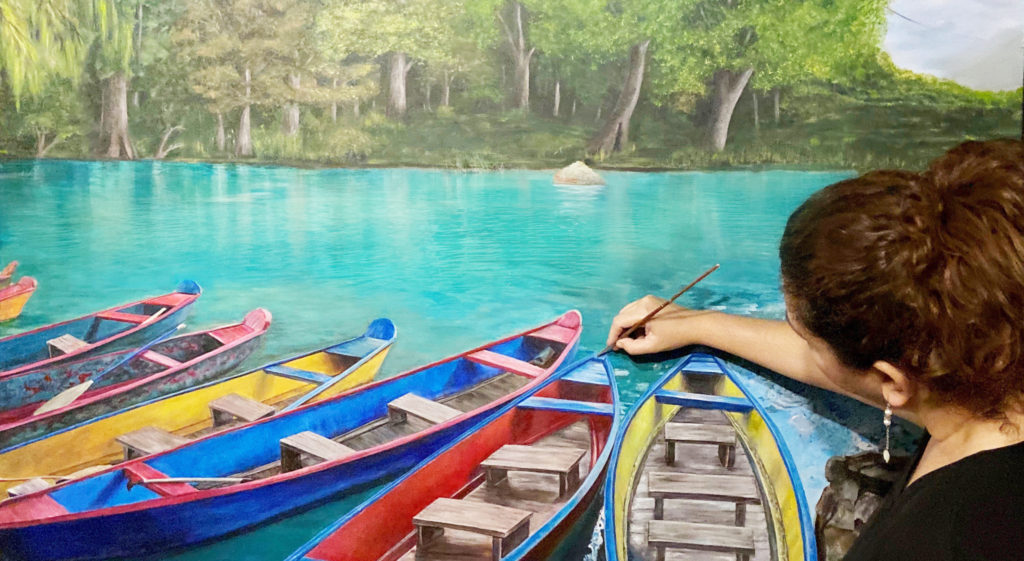 STYLE AND INFLUENCES
Realism is her favorite style, using oils, acrylics and mixed media to bring life to the canvas with happy and vibrant colors with some notes of romanticism representing her well. She is comfortable painting on a 3-inch shell to a mural covering a whole room and making kids happy. Her admiration for the works of William-Adolphe Bouguereau has caused her to try portraits. The creative mind of her compatriot Octavio Ocampo had cause a great impression in her as well.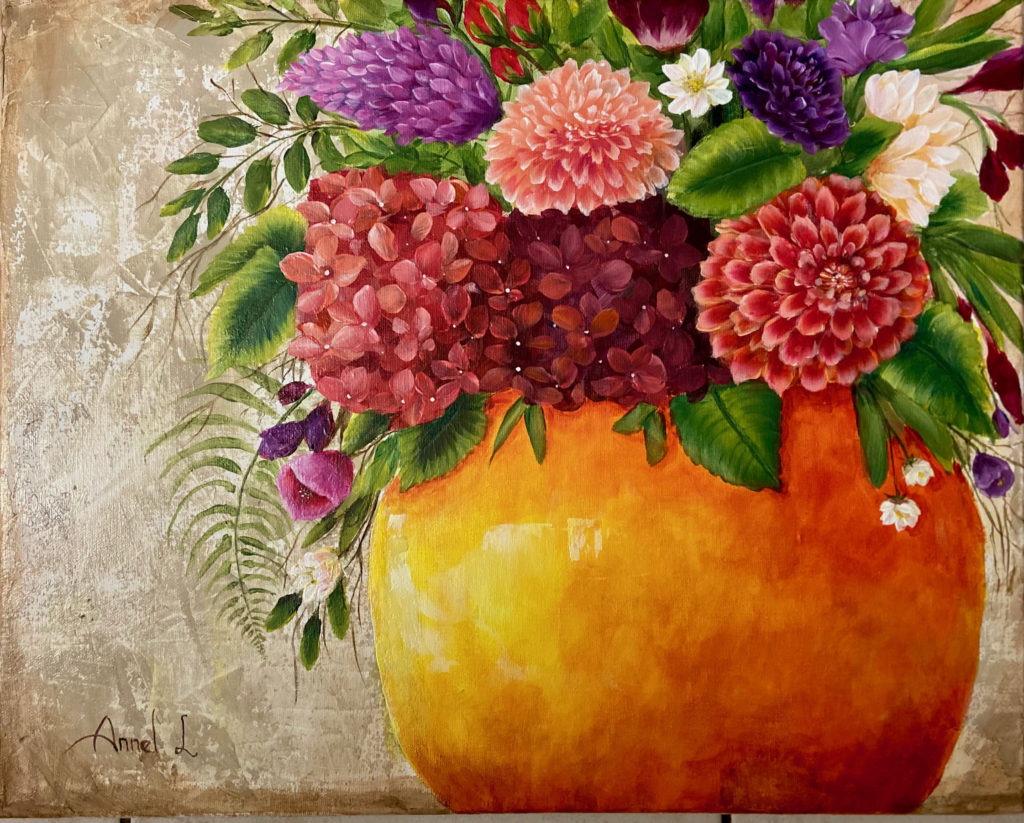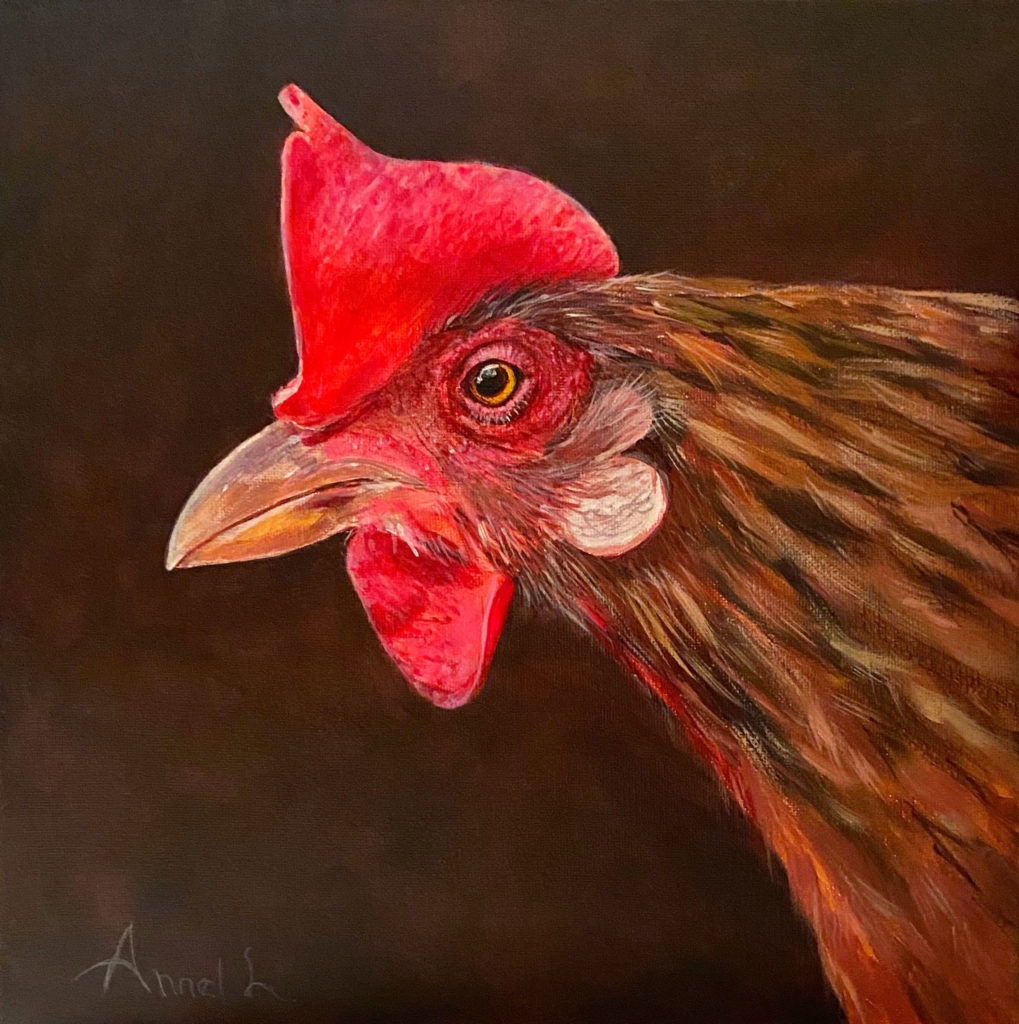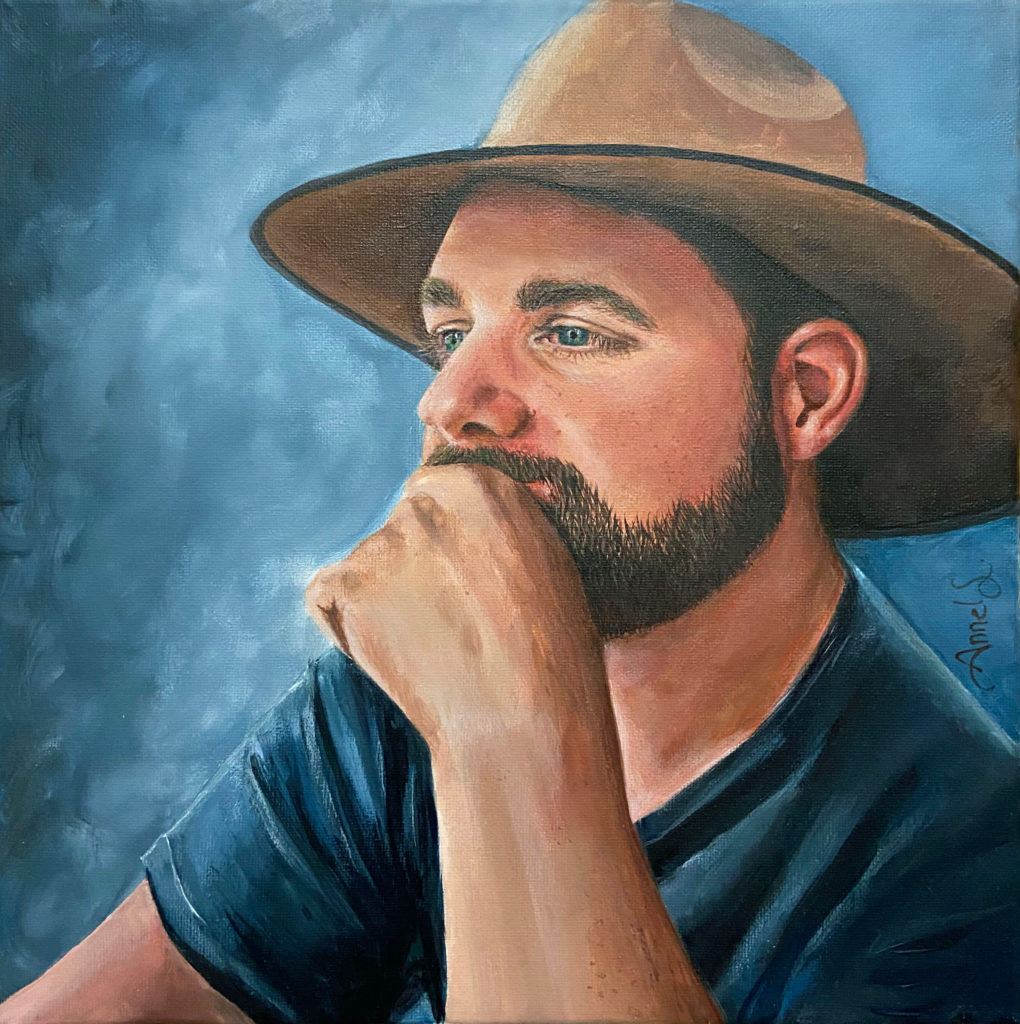 "Art should cause people to feel, and I want my art to cause joy, good, blissful, passionate, and pleasant feelings.
~ Annel Lilly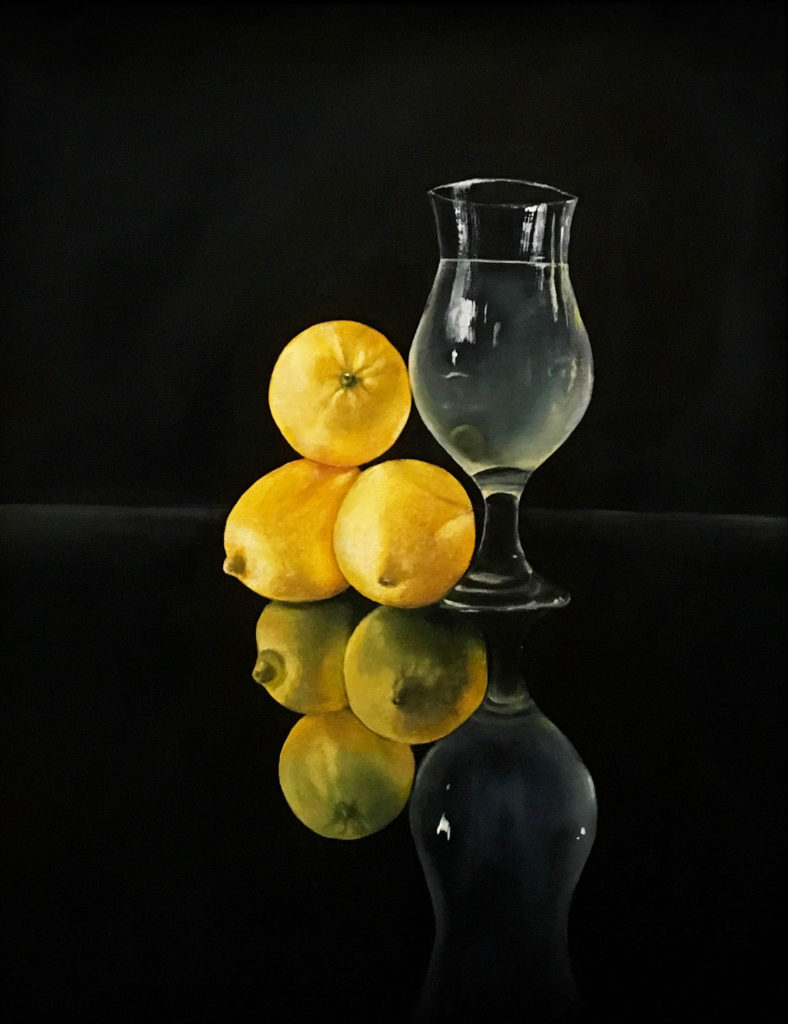 In May 2019, she went public on Facebook, showing her work, and three months later she participated in " La Fiesta De Las Palmas" at the Convention Center in McAllen, where she had her first commissioned work, to paint Miss Pharr Texas 1949! What a privilege it was! The 70 year old pictures were faded and in poor condition, but that didn't stop Annel. After two months she delivered the painting and the happiest words an artist wants to hear were pronounced! I love it! It's just like I remember, you used the perfect colors! Thank you!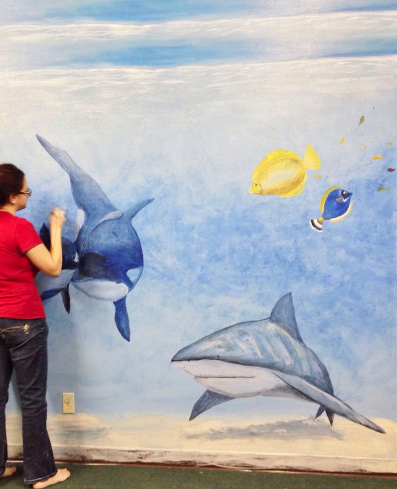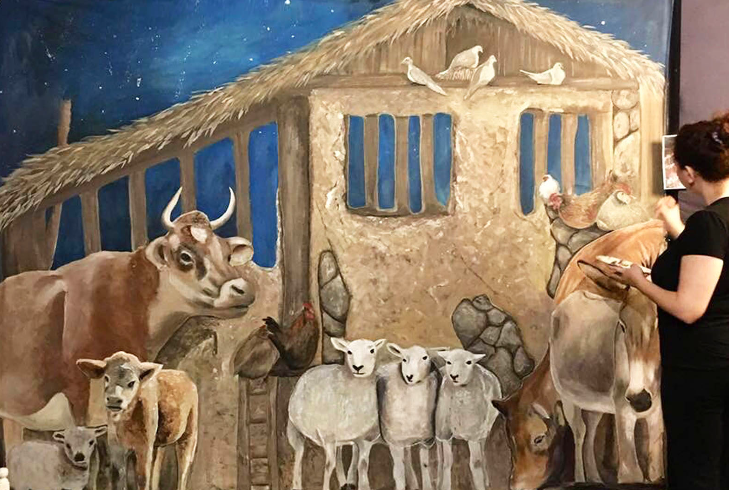 Furthermore, she participated in charity events for Children's Advocacy Center of Hidalgo and Starr Counties, with Hadassah, a Jewish non-profit organization for woman's health. She has also given free art lessons to homeschoolers in Hope Organization of RGV. She donated her time to paint a mural of Noah's Ark and Ocean life at a church in McAllen. Besides art, Annel and her husband Matt, do photography, she is a Photoshop master and has a passion for restoring and bringing to life old pictures that are treasures about to be lost forever. In addition, she is a natural musician and plays guitar, ukelele and piano. Music plays a special part of her painting time.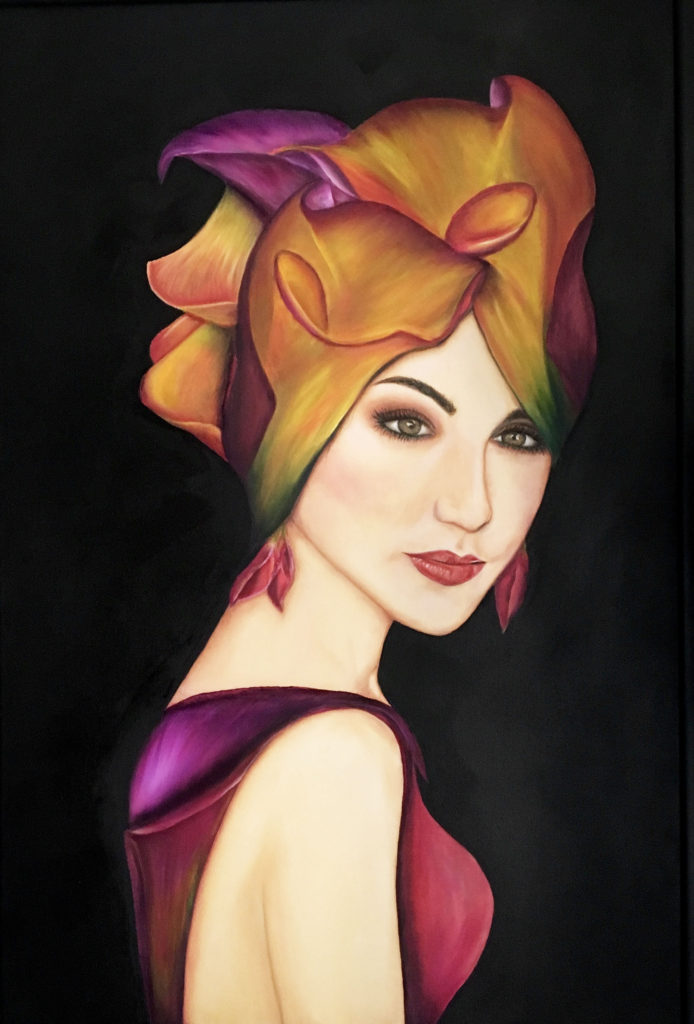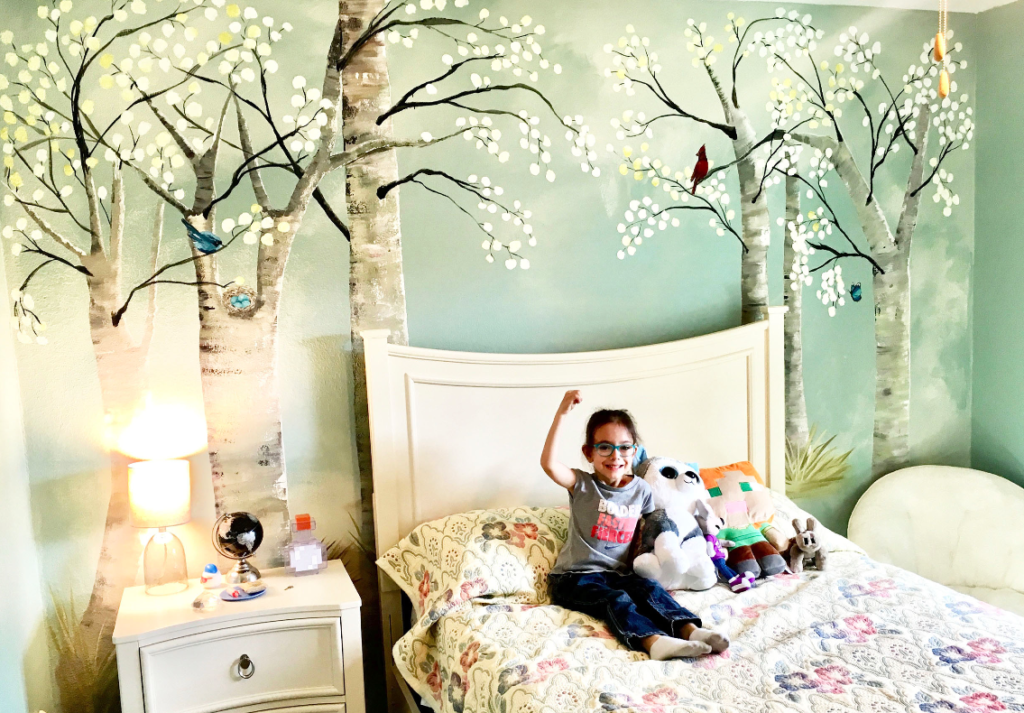 Annel's works are now displayed at the Laguna Madre Art Gallery in Port Isabel and soon at the Hinovations Art Gallery in McAllen for a charity event in collaboration with artists for Hope, Healing, and Justice for the Children's Advocacy Center. She continues creating new pieces that you can find By Annel Lilly on Facebook and Instagram. She is currently working on a law enforcement officer's portrait and a peaceful landscape of La Huasteca Potosina. Above all, she is grateful to God, fam-ily, and friends for the opportunity to do what she loves and thrilled to see what the future will bring.
Annel Lilly
www.annellilly.com
Available for Commission Works