Written By John Barham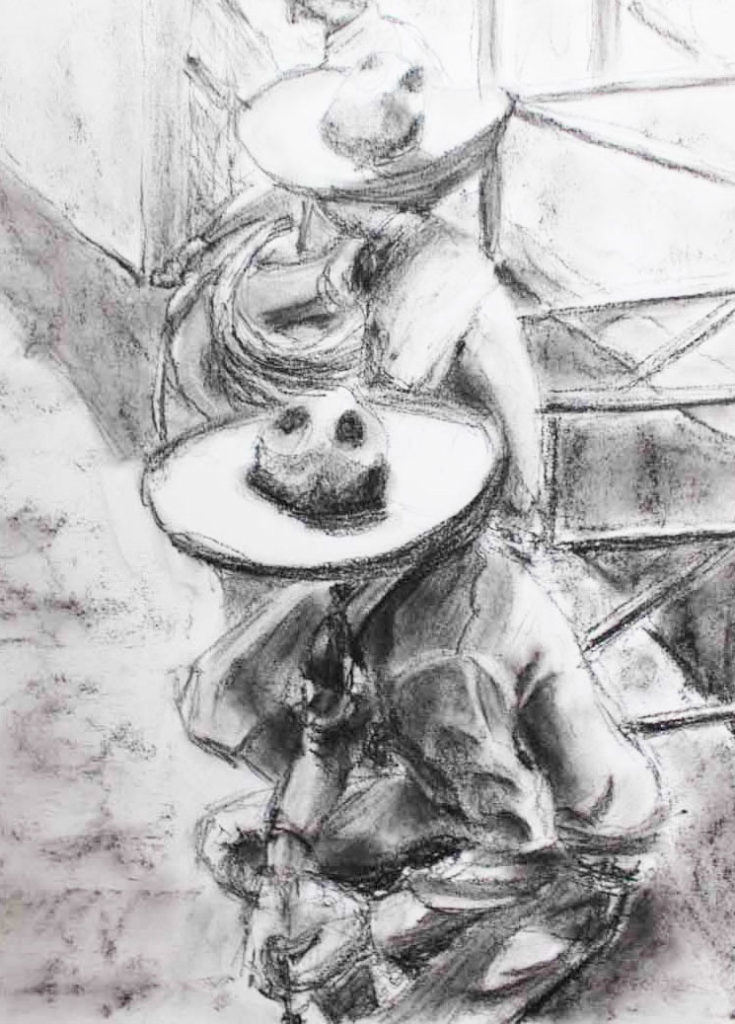 During a recent visit to the City of Brownsville Planning Department, I truly received a pleasant surprise. When my name was called to confer with one of the planning personnel, I was invited into the office of a tall, distinguished looking gentleman with courtly European manners. As introduc-tions were made, I learned that the man's professional role was that of historic preservation officer for the City of Brownsville.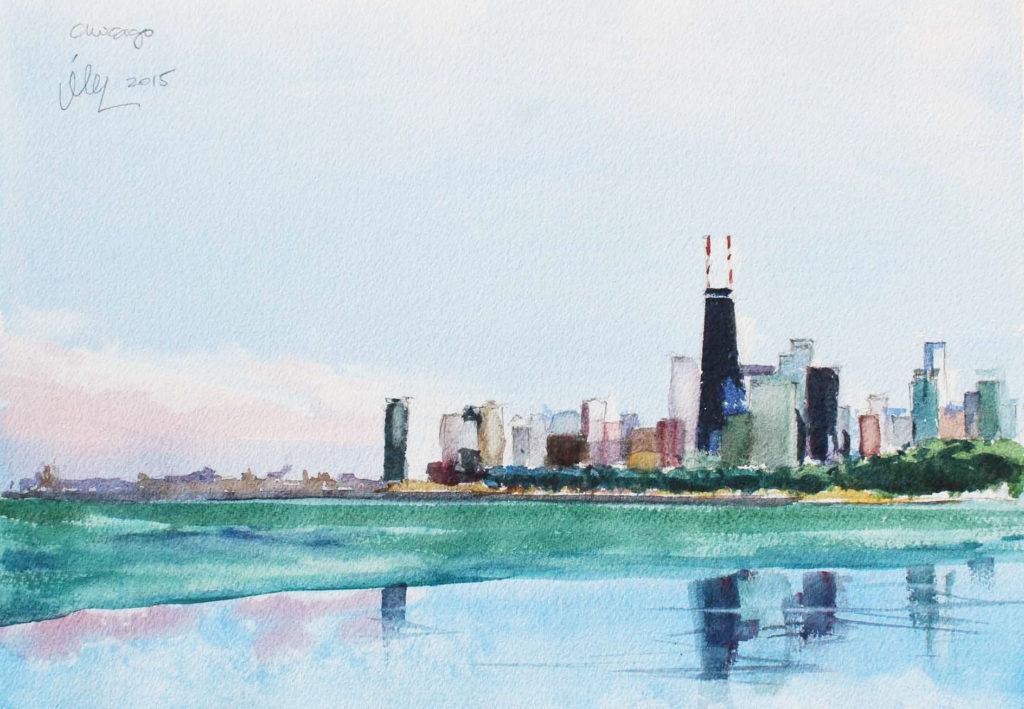 I could tell immediately that Juan Velez was no ordinary run-of-the-mill governmental bureaucrat, for our conversation revealed that he possessed a background that one would not ordinarily expect to encounter in a small town in South Texas. Although Juan had been born in Brownsville, at a very early age he moved with his family to Spain, where his higher education was completed in the areas of architecture and civil engineering, with an emphasis on historic structures.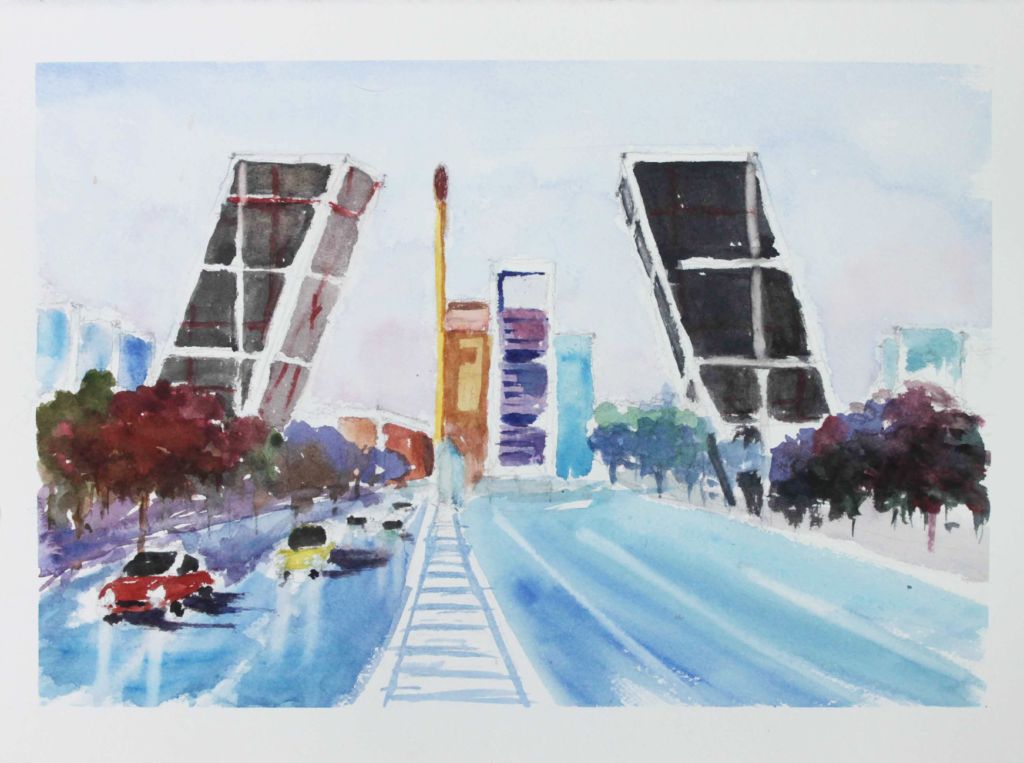 As an architect and engineer, Juan sought to enhance his abilities by undertaking work in the mediums of charcoal and oil, and thus was led into the art world, a world which he now relishes not only for leisure time and relaxation but also for the challenge of transmitting experiences recalling his familiarity with some of the world's great museums. His background has also led him into working intimately with watercolor and water-ink, and with the challenge of controlling water as a vital element of his art.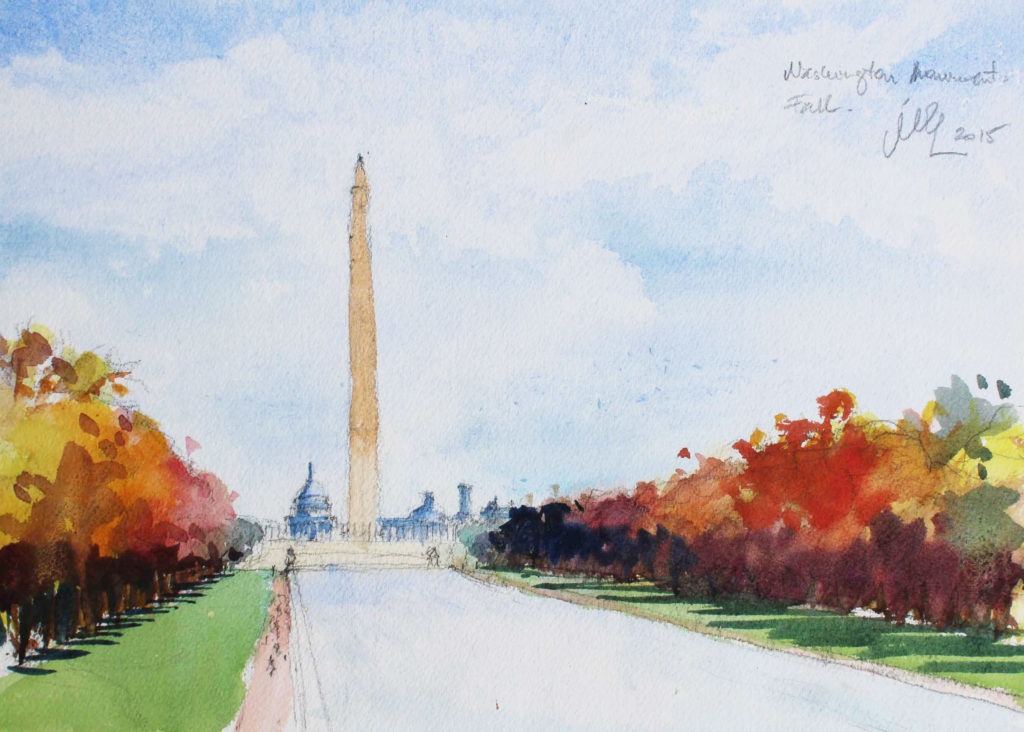 When one thinks of art in Madrid, usually the first thing that comes to mind is the Prado. But, despite its richly deserved international reputation, there is far more to the art scene in Madrid than the Prado, including the Queen Sofia Museum, Matadero Madrid, the Sala Canal of Isabel II and the CaixaForum Madrid, all of which, along with a multitude of commercial galleries, offer the ultimate in opportunities to define one's own philosophy of art.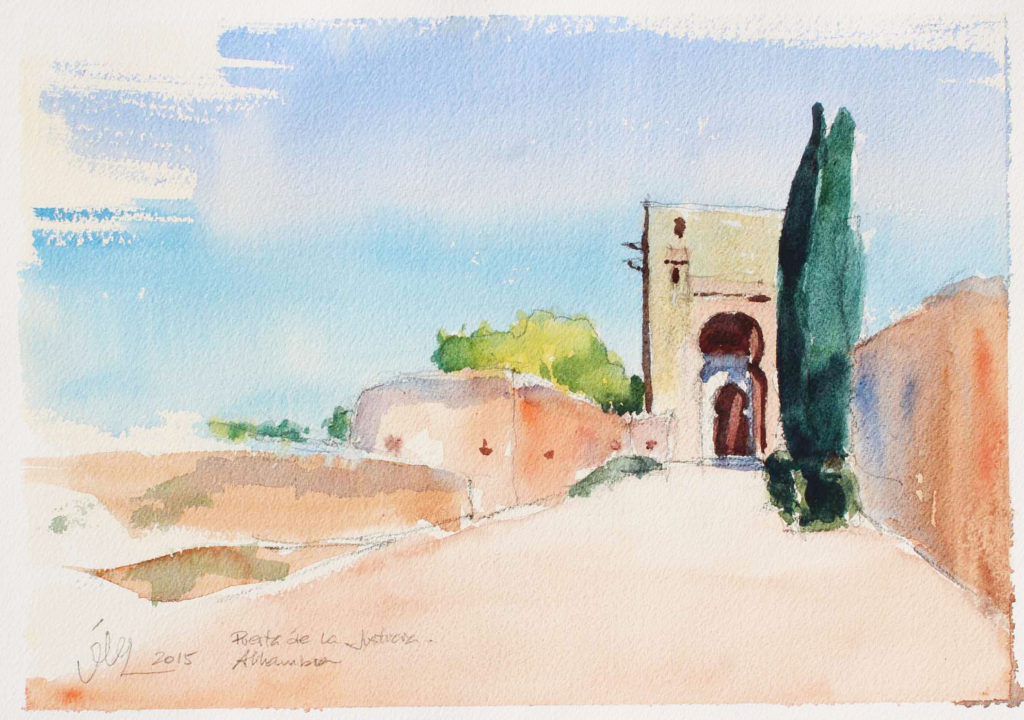 Visiting with Juan, I quickly discerned that I was in the presence of no small- minded individual, for his intense desire to express himself through art, history and architecture also has included as a published author the written word. In Juan's own words, "It matters not how you express yourself as long as it contributes to your own path as an artist."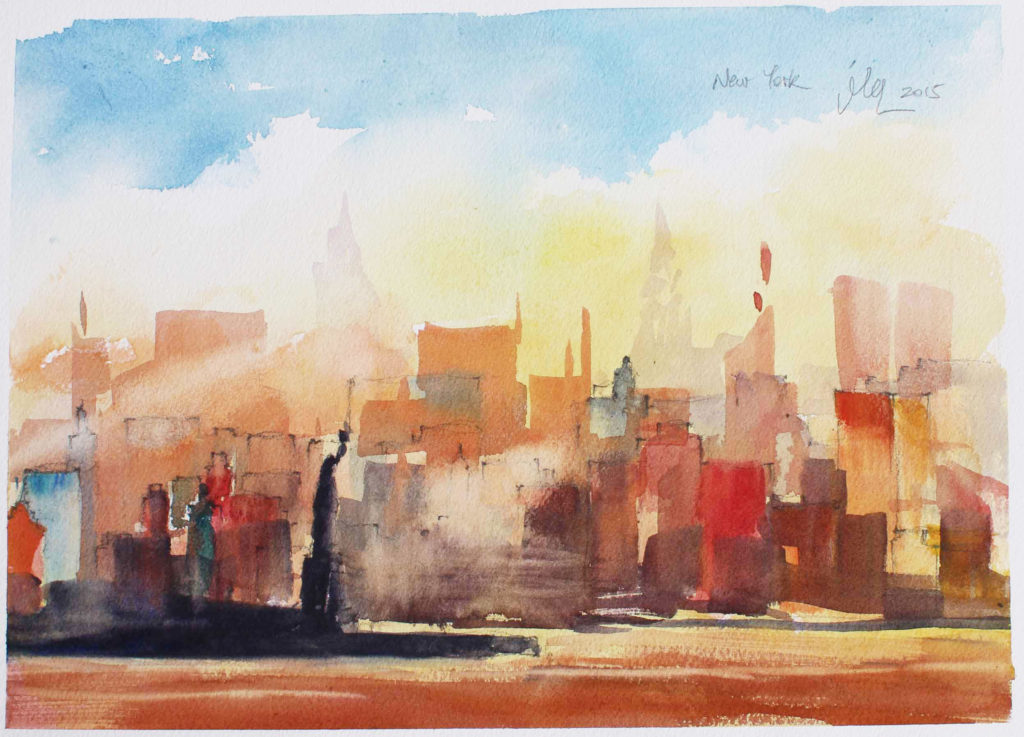 With numerous exhibitions in a multitude of venues to his credit, Juan's major thrust as an artist is to share with his viewers his own experiences in the many places he has lived and visited, such as Madrid, Granada, Marrakech, New York, Chicago, Brownsville and Matamoros.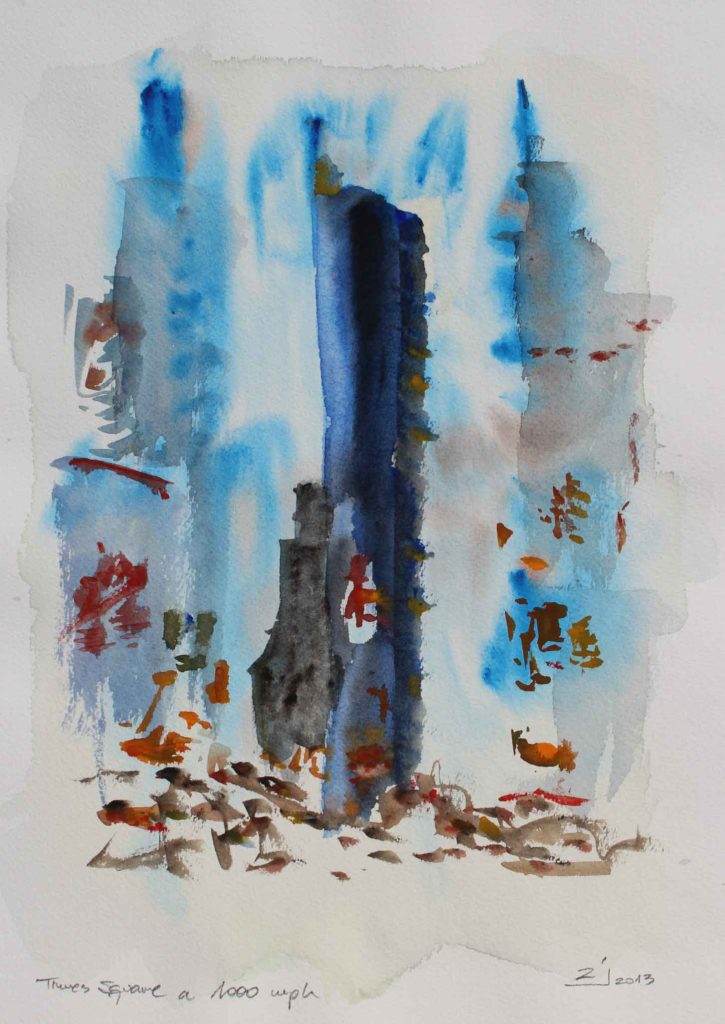 Under the influence of Mexican philosopher Jose Gaos, a major critic of the artistic precision of the graphic arts and related modern computer applications, Juan agrees with Gaos that only by producing art by hand will the artist truly reveal how experiences have affected the soul and contributed to the artist's perception of reality. Then, if the viewer is able to connect with the interpretation being viewed, "…the art work will be a truth completed by the imagination of the viewer." Looked at another way, the capturing of the viewer's attention by way of significant mental reactions has the effect of eternally incorporating the viewer's response with the artist's canvas.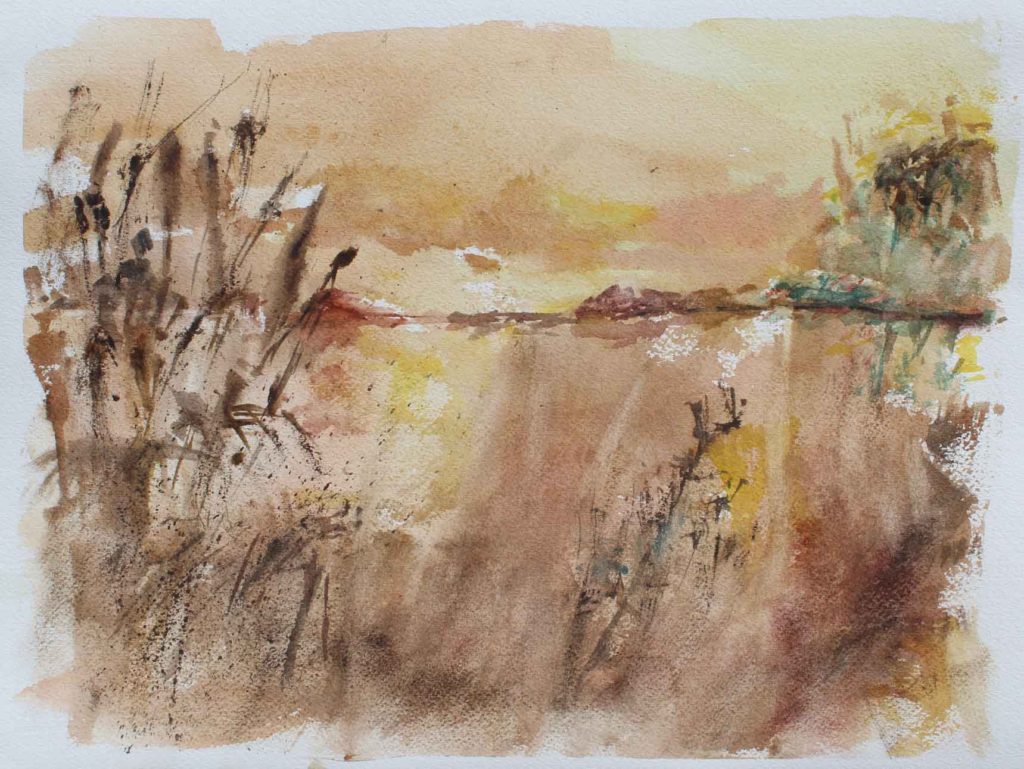 At the beginning of November, the Brownsville Fine Arts Museum will feature Juan Velez' collection entitled "Charros," in which he has captured the essence of a way of life that is deeply intertwined in the culture of South Texas. Vital to the "Charreria," with its origins in the vaquero life and customs of northern Mexico, was a deep-seated pride transcending expertise in riding and ranching skills, including dignity and honor in representing family, community and tradition. The importance of the collection is underlined by its recognition by UNESCO for its contribution to the cultural heritage of humanity.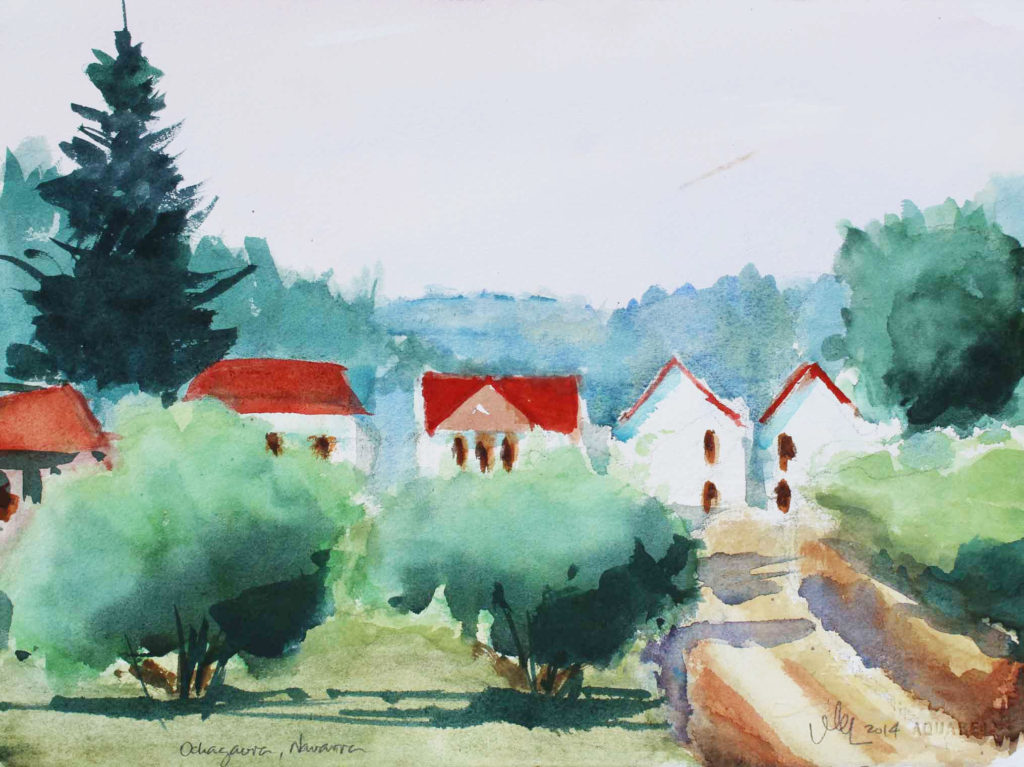 True to his calling as a cultural and historical trail blazer, Juan Velez is deeply involved in the Brownsville Historical Association and the Cameron County Historical Commission. He also serves as a regional director for the Association for Preservation Technology. From my brief meeting with Juan Velez, I came away with the distinct impression that Brownsville is indeed fortunate to have a man of his caliber working with the goal of perpetuating the history of the city, an oft neglected history, but one which nevertheless underscores Brownsville's exemplary place in Texas's past. In this respect one may hope that Juan Velez will have a tenure of many years working toward the historical recognition of his South Texas birthplace.