Written By Christina Rodriguez of Diva by Design
Window treatments fall into the necessary and functional categories of interior design. They can soften your space and relieve the echo that happens when you have hard flooring throughout your home. They help control light during the day and provide privacy at night. When done right, window treatments can be the perfect finishing touch for any space. 
What to think about when deciding on window treatments for your home.
First, what do you need your window treatments to do? Do you want total blackout for sleeping? Are you more interested in privacy during the day and at night? Maybe light filtering and temperature control is at the top of your list. Next, what is the focal point in your space? Is it the windows and the view outside? Are other elements in the room, such as a TV or fireplace more important?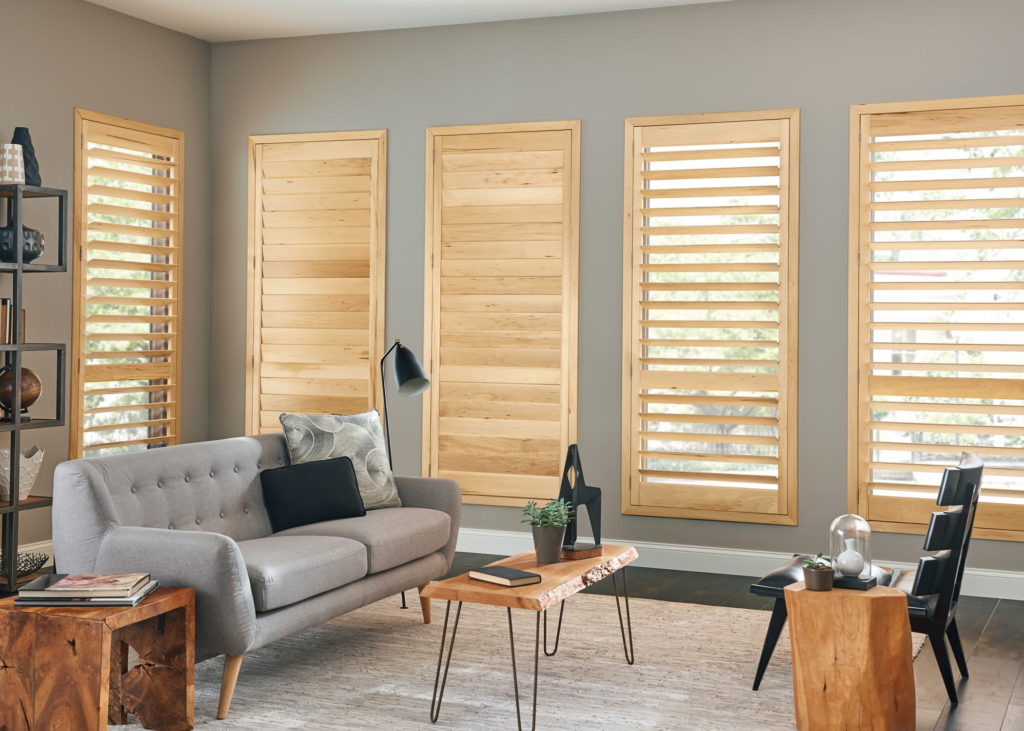 What's popular in window treatments for 2021
Minimalisim
Less can be more. We are spending more and more time at home and if your living space is feeling a little crowded your anxiety levels may increase. Add to that the breakdown of supply lines and we have less availability of things for our homes. Paring down can be a necessity as well as a blessing in disguise. To create a minimalist feel in your home, choose light-weight fabrics that evoke a sense of ease as well as simplicity. Have your designer help you create floor to ceiling unlined curtains or even lined drapes that float above or "kiss" the floor instead of puddling for ease of movement. Flat Roman shades and roller blinds are also clean and simple choices for modern and contemporary interiors. These window treatments are available in a variety of fabrics and transparencies depending on the amount of light control you need.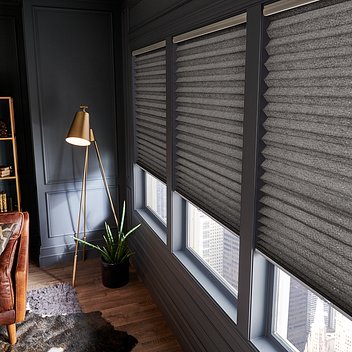 Tone one Tone Layering
Most of the time we see one type of window treatment being used in a space, such as drapes or shades. When you layer them together you can get a truly special look for your room that adds dimension and depth. You also have more light control options this way. Pairing full length drapes with blinds or shades is a classic look that can be updated by choosing a tone-on-tone look. With this look, you can choose to close one or both depending on how much light you want coming through. 
More layers provide more insulation and help decrease heating and cooling leakage at your windows. Tone-on-tone layers make them fade into the background. Choose one color, such as your wall color, and vary the tones. This is a way to make even budget friendly window treatments look more expensive. You also add visual interest without overwhelming your senses by using this combination in any style home or office.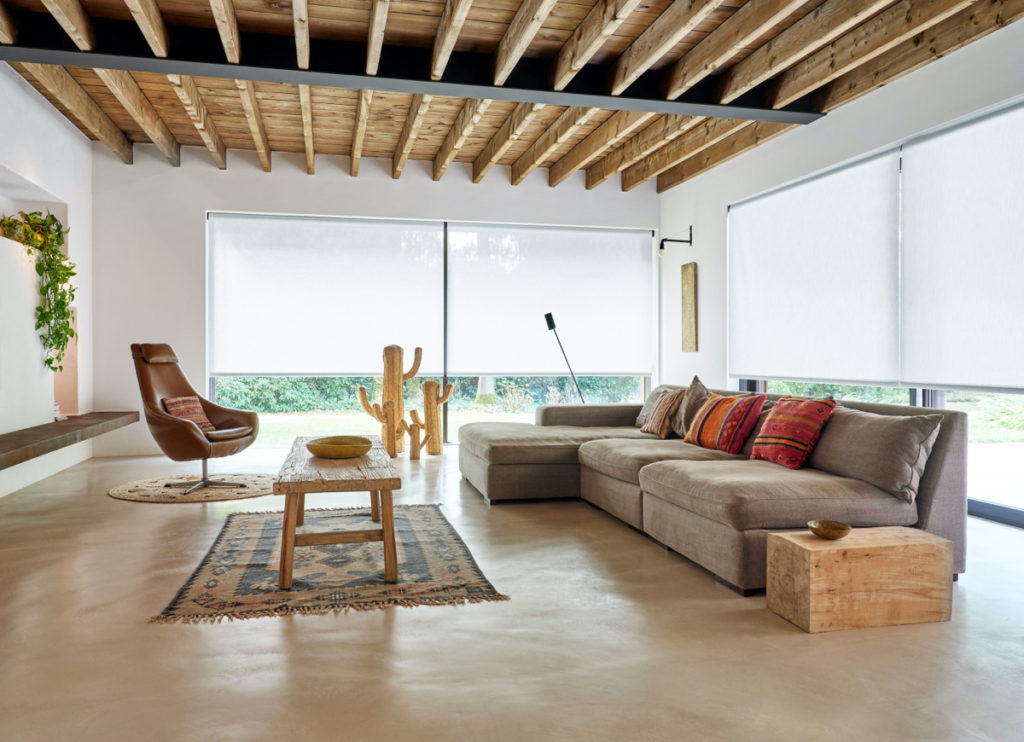 Pastel Neutrals
A well-designed space is essential for a life well lived. When most of us think of neutrals, white, black, gray, and cream come to mind. In truth, every color can be used as a neutral. Choosing the pastel version of a color will create the neutral look you want with subtle color for interest. Try choosing soft coral, lavender, mint green, blush, or barely-there blue. You get a hint of something extra without bright color. Pastels lighten and soften a room. These colors feel soothing and yet have a subtle hint of energy from the subtle color. You can find pastel fabrics in solids and patterns that will fit any design style you choose from light filtering sheers, to drapes, or even roller blinds and shades. Pastels are perfect in Art Deco or Mid Century Modern style homes.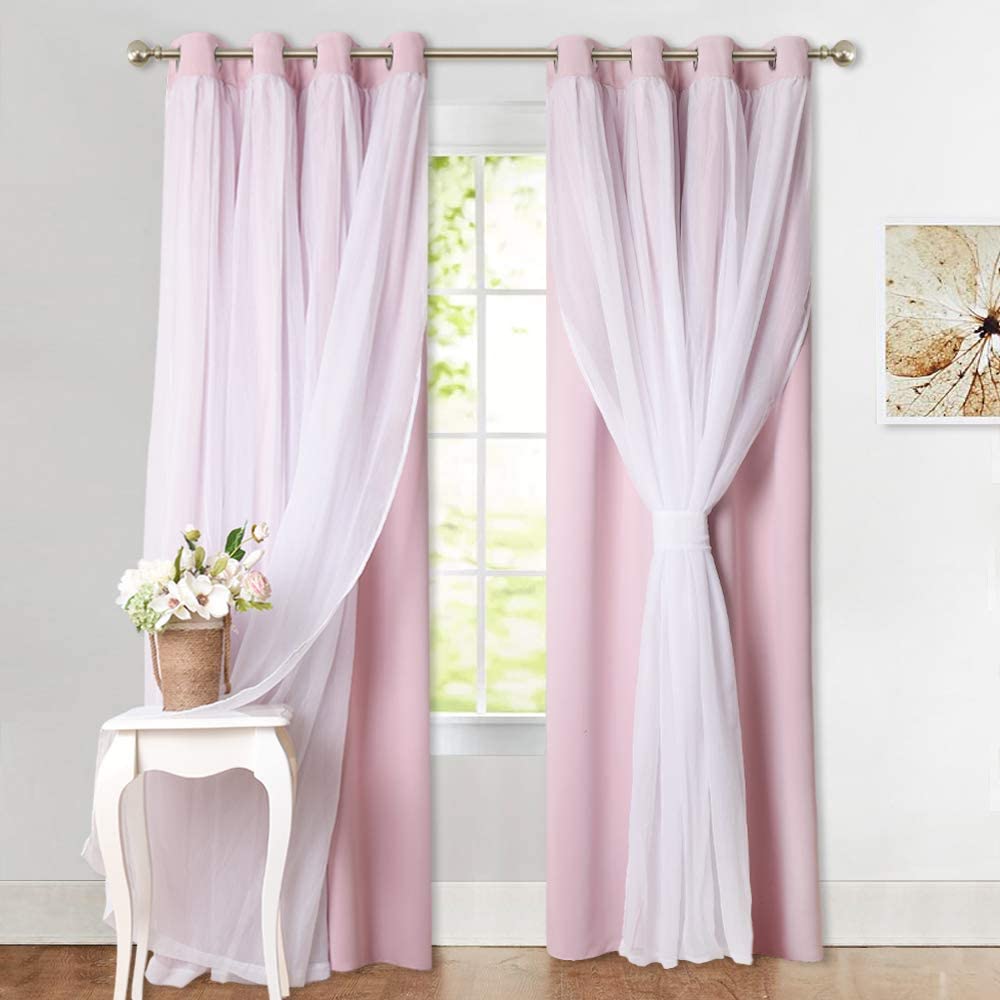 Indoor Garden
Retro garden inspired prints are another good choice for window treatments when tradition and comfort are your biggest considerations. These prints are nostalgic and reassuring. They also fit in perfectly with "Grand Millennial" style which is popular right now. "Grand Millennial" style is a mix of Traditional and Mid Century Modern, or a throwback to grandma's living room with loads of color and print. The floral and botanical prints bring the outside in and create a calming atmosphere. Hues such as green and neutrals feel organic and add a natural energy to your home.
This design style falls in between minimalism and maximalism and Traditional and modern. Traditional details on window treatments with trim and tassels in monochromatic color schemes or neutrals mixed with abstract art and metallic accents.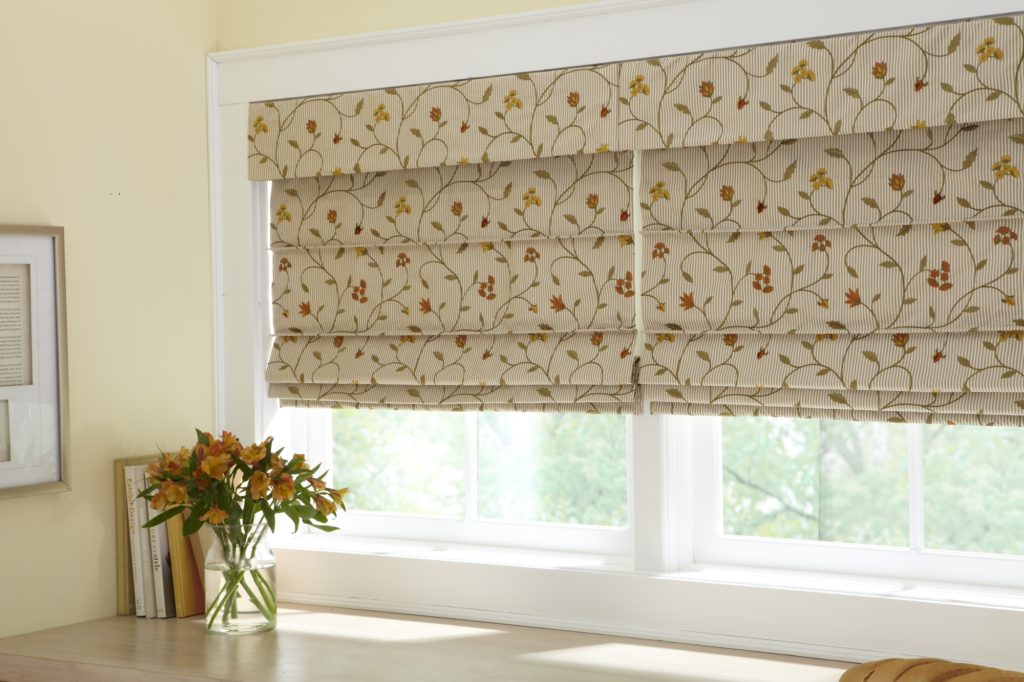 Bold Design Statements
 Speaking of color and print, big and bold is in. Large-scale prints on drapes, shades, or blinds for a dose of personality. Add a pair of panels to your windows in bold colors to bring the drama and give your space a lift. Bold pattern and color can be used in any style interior. Emerald greens, chili pepper red, Cerulean blue, and canary yellow are all bold choices and can be incorporated in any of your fabric window treatments. This is a good choice if you've been living with neutral spaces for a while now and want to make a simple, but big change.
Along with the style of window treatments, the hardware used can elevate the look and add another level of style to your design. Acrylic rods, finials, and tiebacks are in style. As is metal. Both options lend a streamlined look whether your window treatments are Traditional or more contemporary.
Full Automation
Smart window coverings are not the future, they are here now and growing more popular. Technology has advanced to the point where you can open and close your window treatments with a remote or an app on your phone while sitting on your sofa or while you're away from home.
By using the app, you can simply open and close the window treatment, schedule different settings for different times of the day, or depending on the model, automatically adjust the settings based on ambient light.  Smart window treatments are easy to use and have the advantage of reducing wear and tear so they last longer. You can also have usable window treatments on hard-to-reach windows. More to consider when choosing window coverings for your home: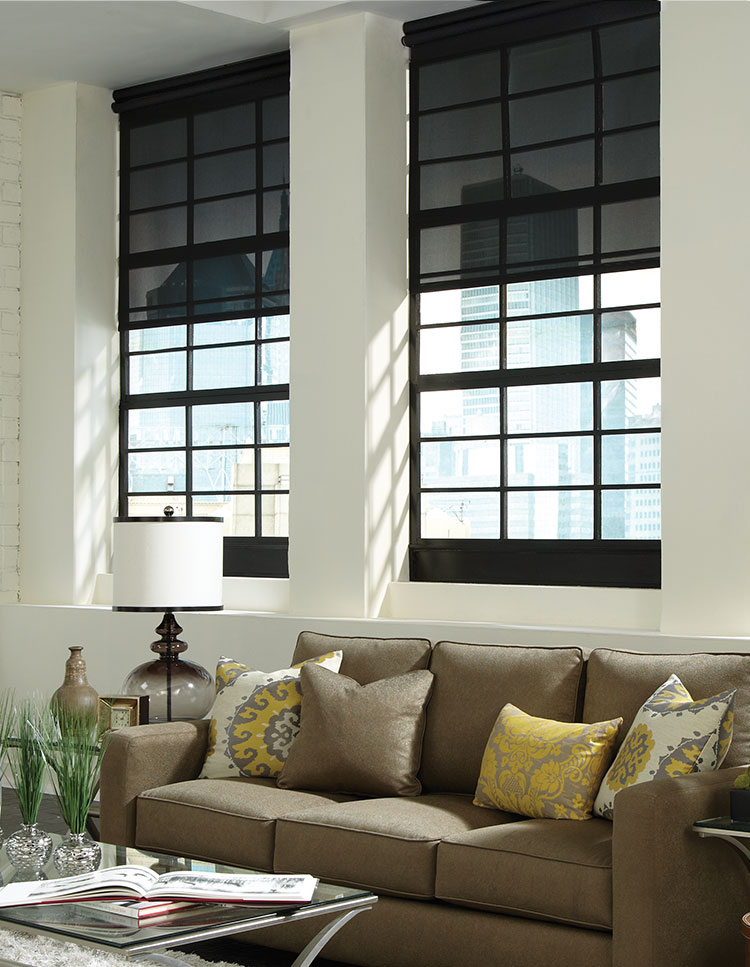 Window treatments are an investment in your home. Make sure they look good and work with your home design and lifestyle. This has the added benefit of increasing the perceived value of your home.The use of motorized blinds and drapes is on the rise because of their convenience and safety. Cordless blinds and shades are perfect when you have kids and pets since they are much safer. Also, make sure that the models you choose can be integrated with whichever home automation system you have.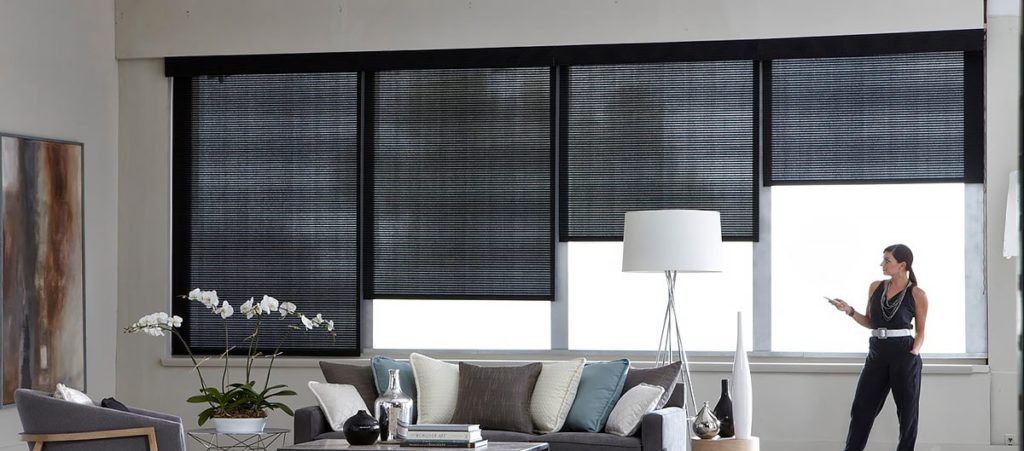 Choose quality window treatments with a lifetime warranty for any movable parts. Inexpensive window treatments can be beautiful, but when attached to a low-quality smart system they will be difficult to use. And conversely, a great automation system paired with low quality window treatments will not enhance your space and may not work together. Find a professional installer for any window treatments you choose for your home. They will ensure that the window treatments are functioning properly. The installation will be done in a way that does not void the warranty. You will then have window treatments that last, look beautiful, and enhance the way you live in your home for many years.