Written By Lynn Walker Hoverson
Summer and swimming pools are a time and places wher e long-lasting memories are made. The happiness factor found with experiencing a swimming pool has very few equals, in my opinion. Whether it is a simple, indoor, above-ground lap pool or a luxurious and grand, gravity pool that has a spectacular ocean view, they all have one thing in common: water! We simply cannot live without it. What would summer be without swimming pools? Even if you can't swim, to bask in the summer light and warmth while lounging next to a dazzling mass of clear blue water is primally perfect, from my perspective. However, I am a "fool for a pool", as a recently-seen decor plaque states so clearly.
Swimming pools come in countless shapes, sizes and styles. Many modern ones are rectangular. I would have to take an international poll of swimming pool builders to know for sure, but my guess is that specific shape, the rectangle, is more streamlined to build, albeit more boring to view, at least before they are accessorized, painted, decorated and complemented with outdoor furniture. Most any size swimming pool adds to real estate property value, realistically, by the thousands of dollars.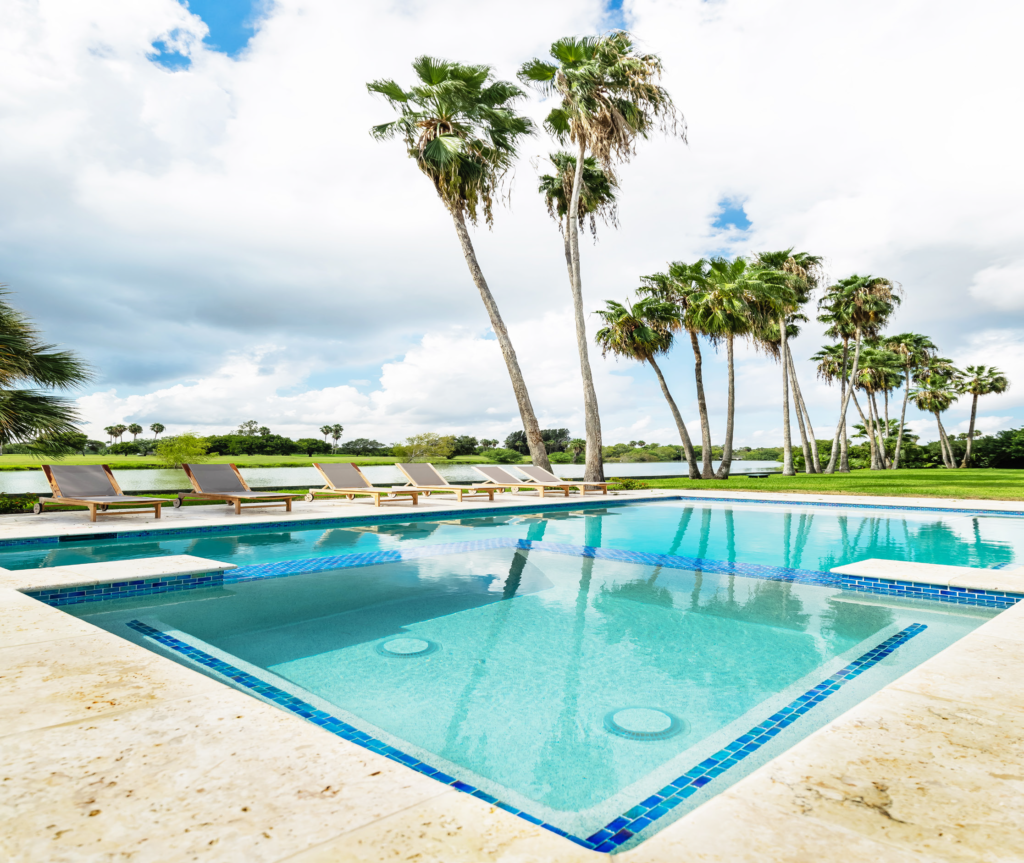 A good quality, above-ground lap pool kit with all the right filters can be delivered to your door after an online order of approximately $8,000. This option for having your very own swimming pool at home is sometimes the choice for people who need to train for swimming competitions. There are documented health benefits that are derived from swimming regularly. Physical therapy and rehabilitation can be achieved through aqua therapy at home in one of these types of swimming pools.
On the opposite end of the pool spectrum is this following example I found after a quick online search for "the largest private swimming pool in Texas". On papercitymag.com are photographs and details of a backyard pool located in El Campo, Texas. The pool described is on a multi-million dollar, 40 acre property that includes a five bedroom mansion measuring 7,329 square feet. The main pool requires 750,000 gallons of water to fill it to the top. The designer of the pool is Cheryl Kuykendall. She designed some amazing features for this masterpiece.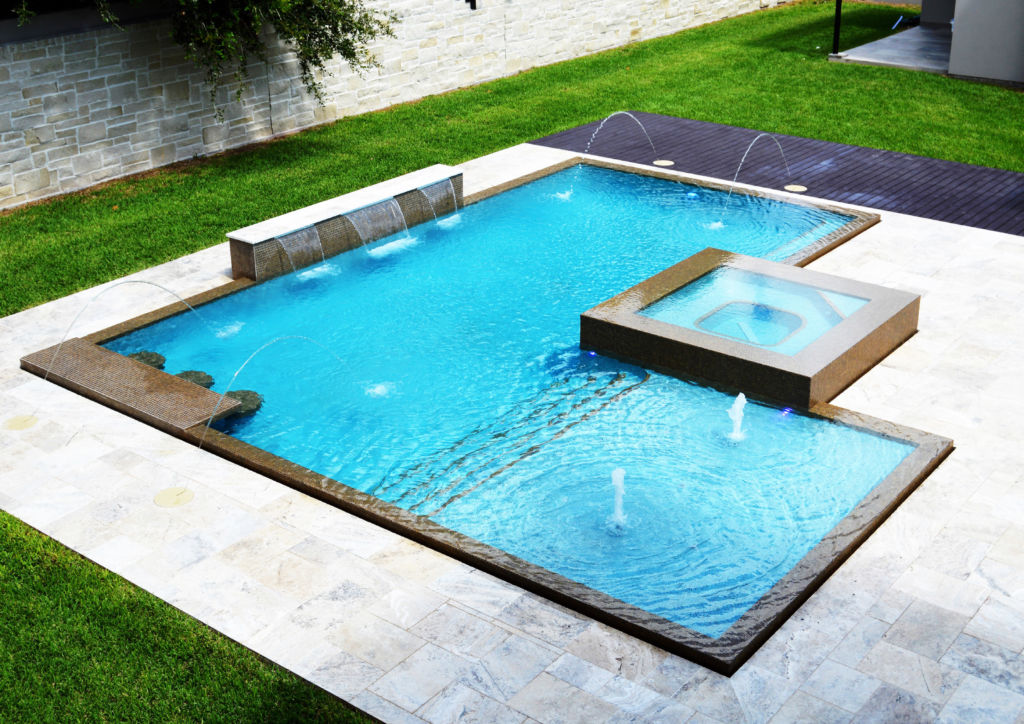 Within the 40,000 square feet of the main pool area owners and guests can cool their summer woes away amidst six waterfalls, a 21-foot slide, a swim-up bar and a kids' area. The larger of the two hot tubs has a seating capacity of 25 to 30 people. This pool in a private paradise is one that any water lover could deeply appreciate! Pool owners of even much less lavish design than the one described above can expect to bear ongoing expenses to obtain the beauty and cleanliness that is required to maintain structural integrity and functionality of these specialized, engineered water reserves.
Uncared for, a swimming pool can take on a nightmarish look. A few years ago I revisited a swimming pool where I had spent many happy, fun and sun-filled days as a child. The original owners and builders had grown too old, tired and uninterested in spending the necessary time and energy required to maintain the once-sparkling pool of joy. At the time of this revisiting of mine, only a some local tadpoles and toads were enjoying the pool.
In the one-foot deep, murky green water at the in six foot capacity deep end were several wide-eyed little creatures. Nonetheless, those toads were singing in their swimming pool water! That poor neglected pool has since been rescued and restored, but doing so was an expensive endeavor. The toads are not allowed in the triple-filtered water of the present-day, clean pool. Now, this swimming pool is being enjoyed by a different family and a new generations of people!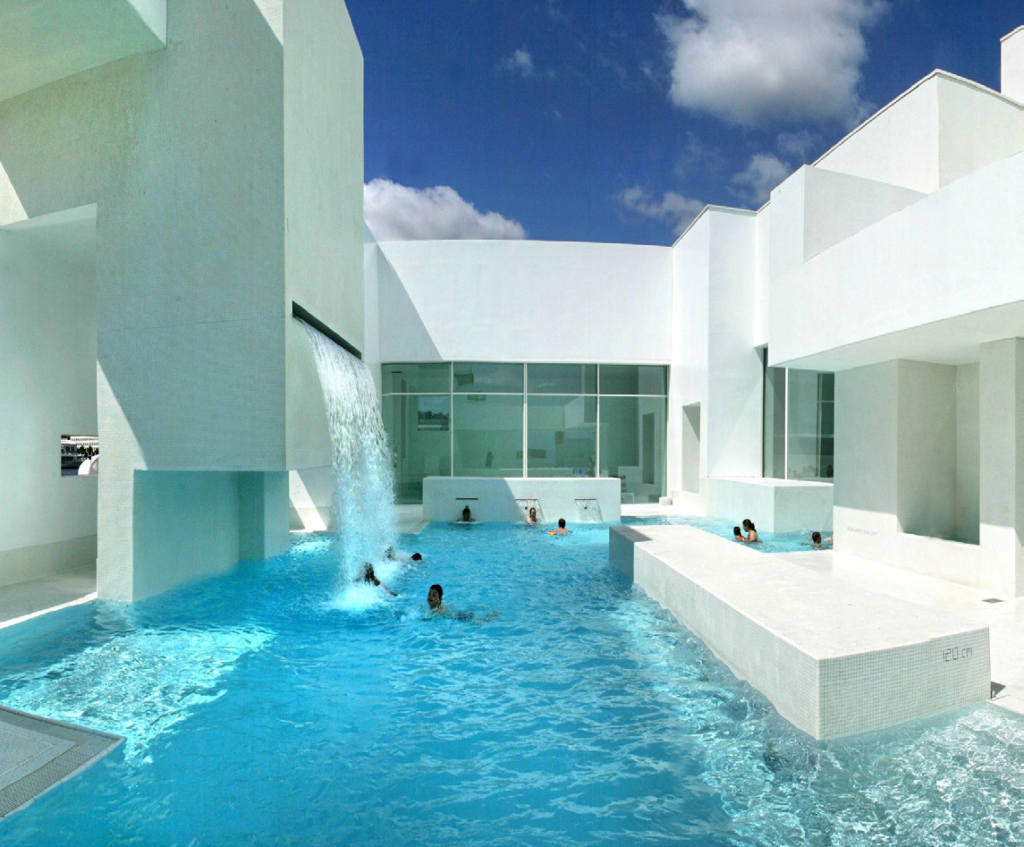 Water is a absolute necessity for the continuation of life. Water is transformative, inspirational, refreshing, energetic. Depending on its source and the force behind it or the designs of its containment, people frequently use water for enter tainment, such as in a man-made swimming pool. Another very special and also, historical, swimming pool, The Deep Eddy, is located in Austin, Texas. In the early 1900's in Central Austin a "resort" was located between the Colorado River and Lake Austin Boulevard.
The main attraction was the swimming pool at the Deep Eddy Bathing Beach which also had picnic areas, cabins and campsites. Other nearby entertainment of those olden days of Austin included a Ferris wheel, showing of silent movies and carousel rides. For the extras in the water there was a diving horse show, a world-renowned diving baby, a 70 foot slide, a 50 foot high diving tower and trapeze swings for great splashes into the water.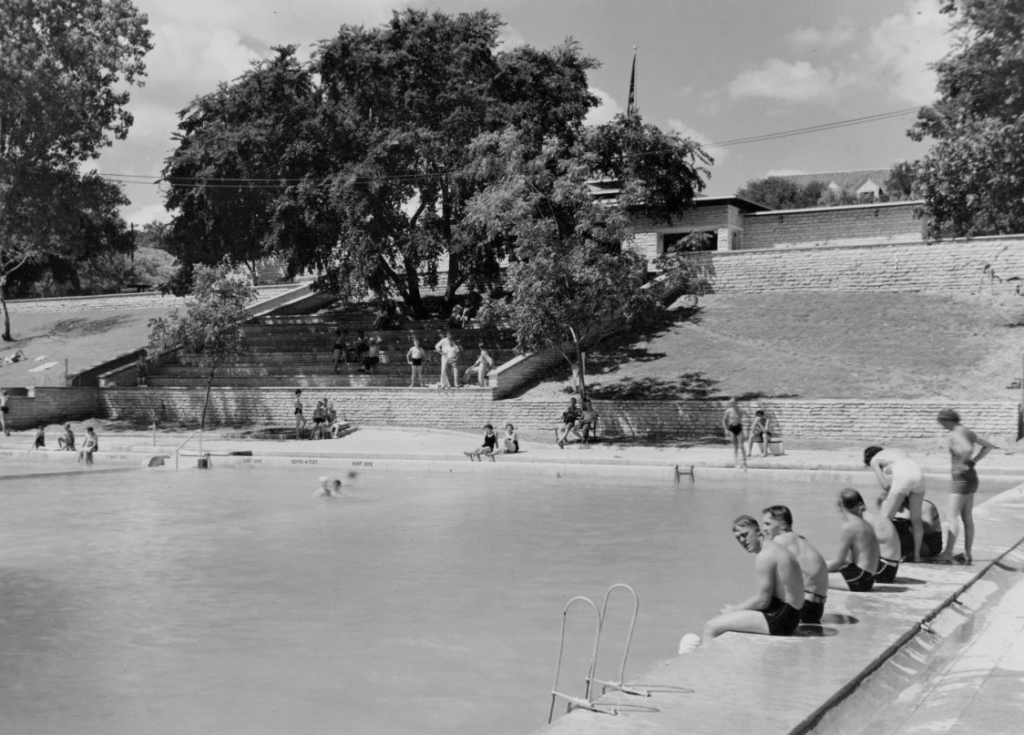 The Deep Eddy Pool began as a swimming hole in the Colorado River, became a resort in the 1920s, and is today a popular swimming pool operated by the City of Austin. Cold springs rose from the river banks and people swam in the river where a large boulder formed an eddy. In 1915, A.J. Eilers, Sr. bought the land surrounding the swimming hole and built the concrete pool.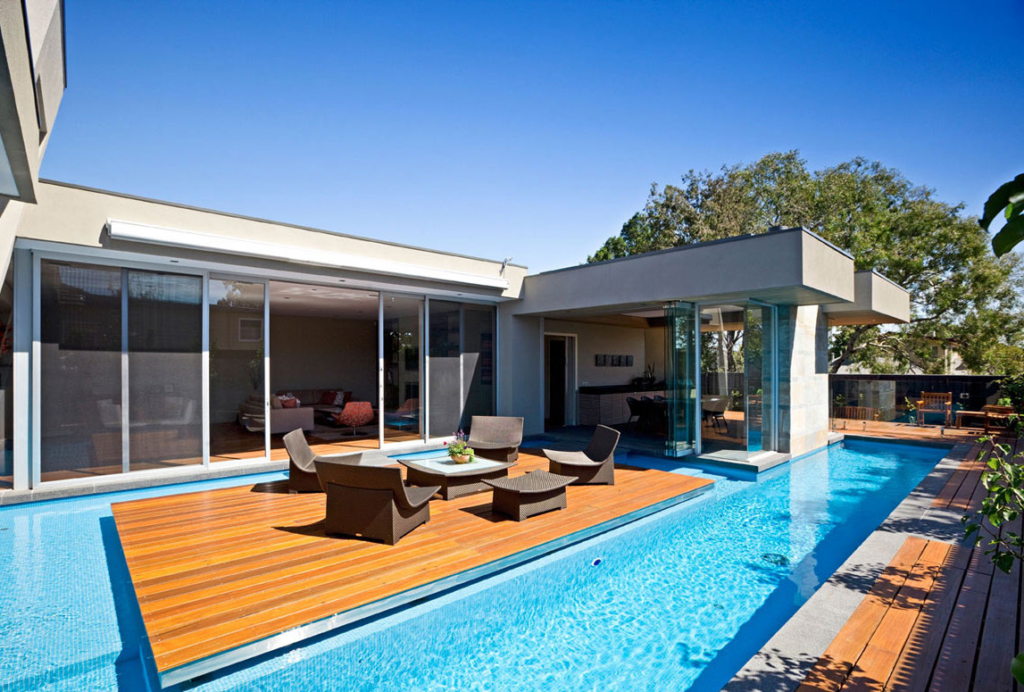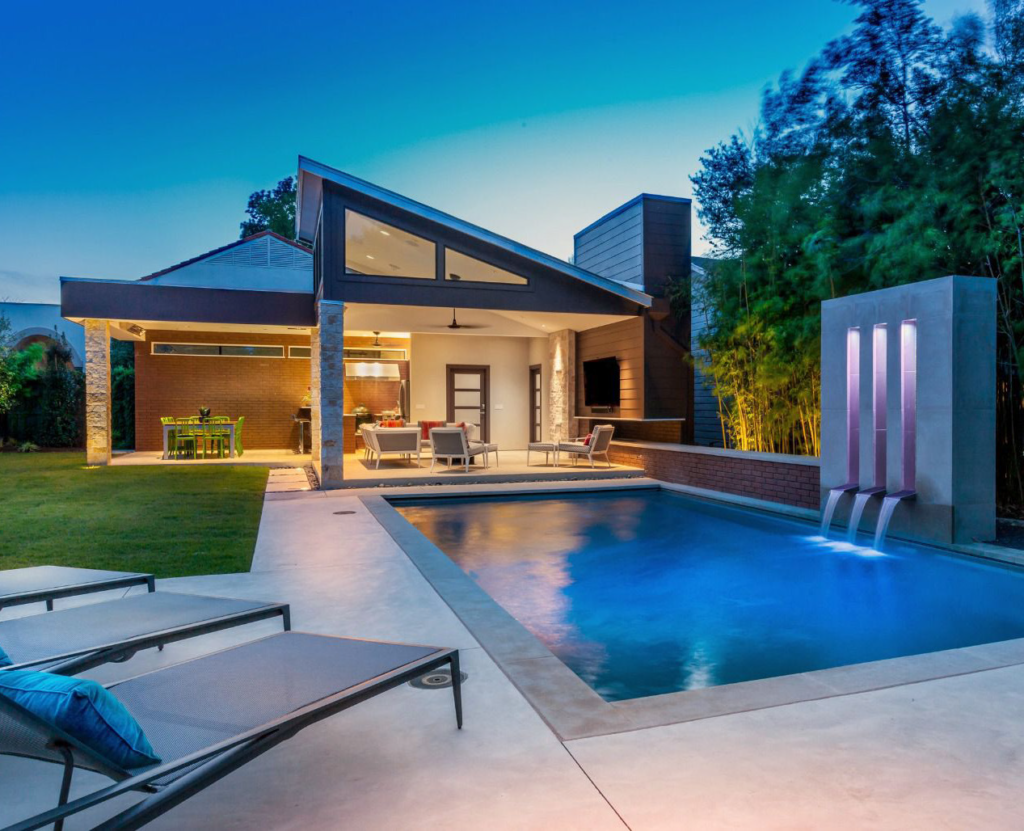 The pool served as the centerpiece of the resort. In 1935, the City of Austin bought the property for $10,000 and only two weeks later the Colorado River suffered a massive flood that destroyed the bathhouse and other improvements. The pool was filled with mud and debris. In July 1936 the Works Progress Administration rebuilt the bathhouse and the pool opened as a public park. The city of Austin has put the property to a variety of uses through the ensuing years, but the pool is still open to the public.
Deep Eddy Pool is listed as a historic landmark on the National Register of Historic Places and has been the inspiration of various works of art. Texas musician, Jimmie Dale Gilmore wrote the song "Deep Eddy Blues" about the pool and the nearby bar, the Deep Eddy Cabaret. The pool was named after an eddy formed by a deep hole in a limestone bottom area in the Colorado River. Deep Eddy Pool was very popular in the pre-air conditioning era. Visitors could travel there by electric trolley to get relief from the toasty Texas summer heat.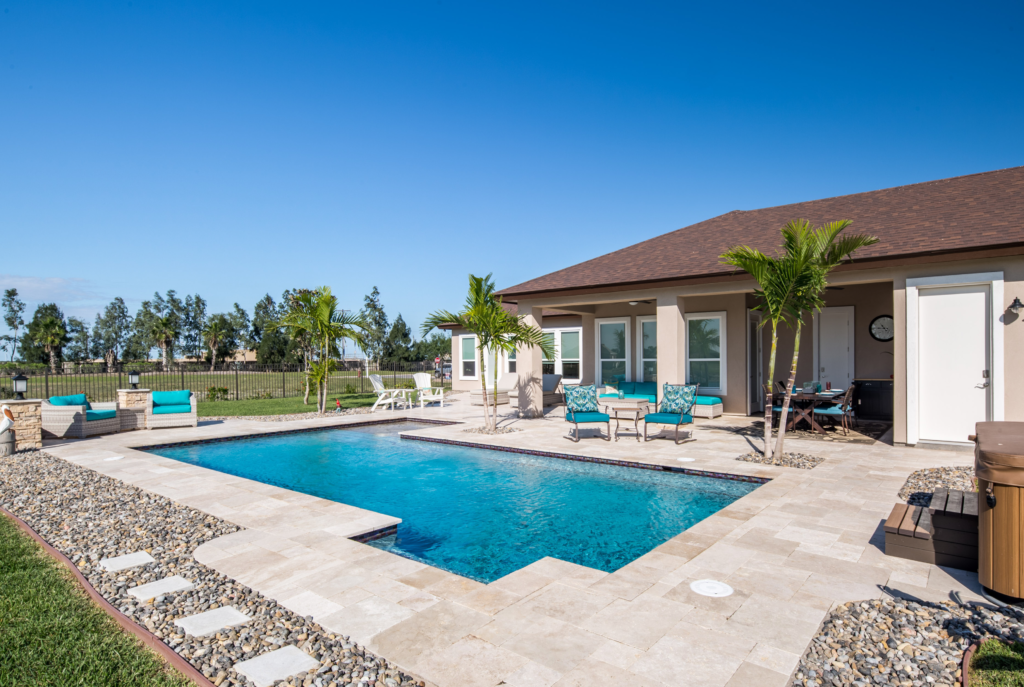 When I visited Austin in April of 2019 repairs and upgrades appeared to be underway at Deep Eddy which remains iconic and a desirable place to spend time for Austinites and tourists. The pool water comes from a spring and is not chlorinated and the water temperature fluctuates between 65 to 75 degrees year-round. For recreational and beginning swimmers, there is an open swim area complete with a wading area. For serious swimmers, there is a separate lap pool with designated lanes open daily from 8 am until 8 pm.