Written By Lynn Walker Hoverson
In my opinion, estate sales are a PHENOMENON. Many different aspects of life are represented in what you see for sale when you attend, especially when you have wandered through them often. It has been a frequent pastime for me. If you have never been to an estate sale it could be a bit of a mystery. Each one is unique. However, once you have found a special good bargain or bon marché at an estate sale, the possession of it might ignite a fire from a spark that has been hiding in your "Treasure Hunter's Spirit".
Most commonly, when the word estate is used, it is assumed that what is being referred to is an extensive area of land in the country, usually with a large house, owned by a particular person, family or organization. Speaking in legal terms, it is somebody's net worth which includes that person's bank accounts, homes, cars, boats, smaller assets, etc. For the specific description in this article, technically, an estate is the personal items owned by one person, especially, but not always, at the time of their death. Estate sales services conduct sales predominantly to assist heirs, executors and family members to sell the personal items which are the salable remnants of a person's life. (Estate sales can also be for people who are retiring and reducing the mass of their belongings.)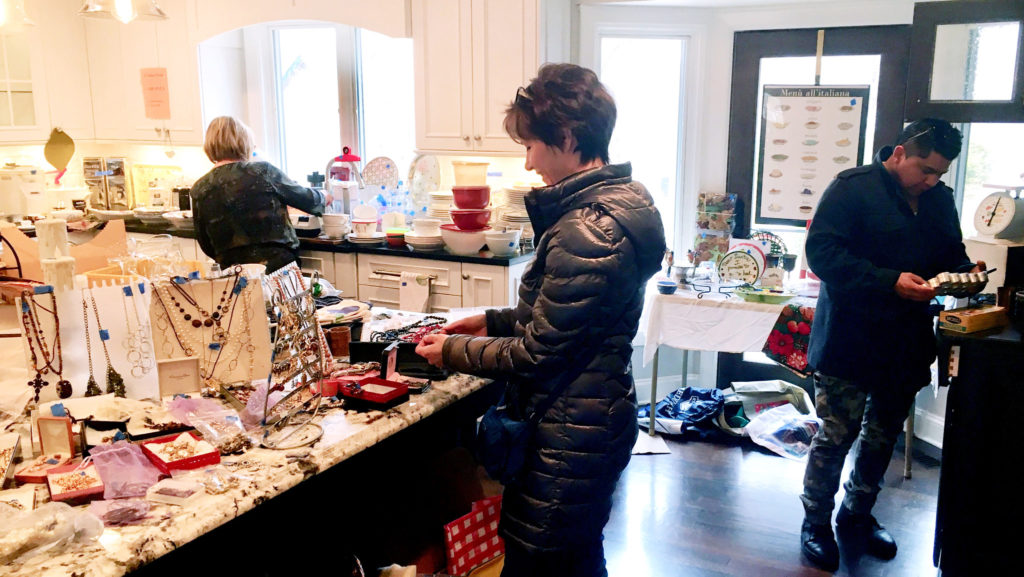 The assortments of the worldly possessions can vary widely and—to me— that is what makes estate sales so fascinating. It is almost like visiting a small museum. You are able, without disturbing the owner's privacy, to see a full house of possessions that someone else took a lifetime to collect. This is especially true if you arrive early on the first day of a sale. The inventory size is not always large or extensive. However, if you are observant, you may spot that intriguing collectible or unexpected rarity. The following are some, but certainly not all of, the kinds of items that you may see for sale at an estate sale: antiques, furniture, china, paintings, sculpture, books, pictures, jewelry, fine rugs, collectibles, vehicles, motor homes, boats, motorcycles, lawn equipment, tools for the garden and crafts, but almost always, kitchen items and other housewares. Regular customers of estate sales are boutique and antique store owners, interior decorators, collectors and the general public.
I have spent as much as two hours and as little as 10 minutes at estate sales. You never know for sure what you will find. Internet previews are helpful, but not always the whole story. The best deal I ever made at an estate sale was for a specially engineered wine bottle decorker called "The Rabbit", one of the greatest of small inventions. It was priced at 20% of what a new one costs—and it was in perfect condition. BON MARCHÉ !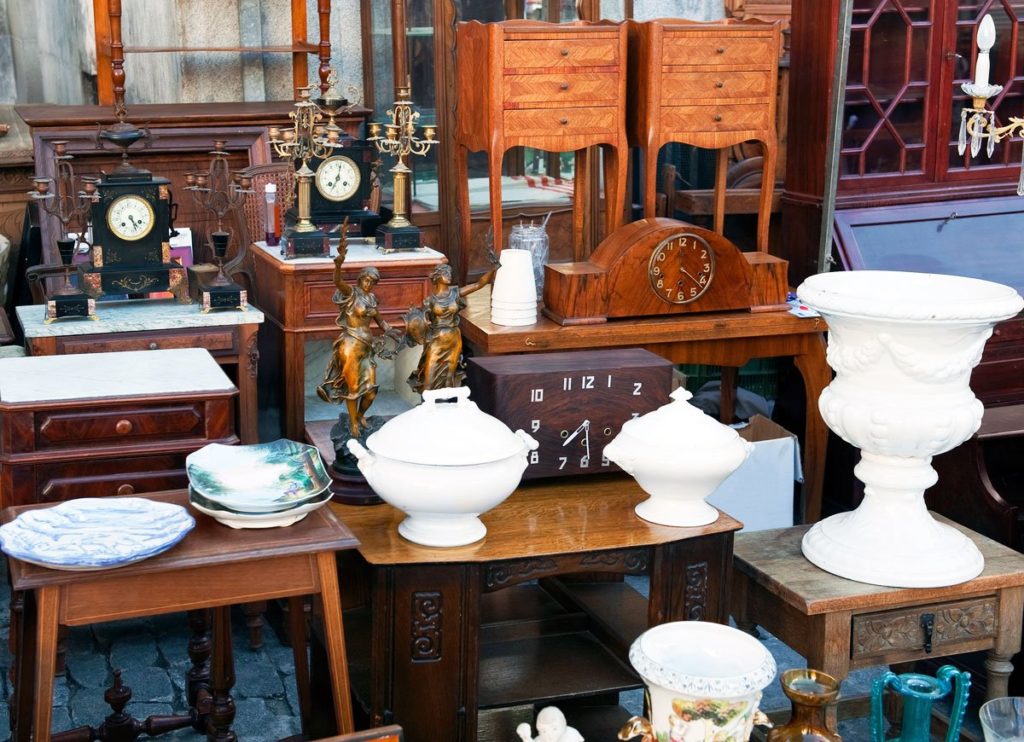 Attending an estate sale is different from an auction. There aren't any vocal bidding wars to contend with at an estate sale. The items are marked with prices that are set previously in an agreement by the owners and the estate sales service company. Potential buyers peruse the available merchandise at their own pace. The items for sale are usually very carefully arranged, though if you happen across a sale on its very last day, a little chaos is to be expected. The form of payment for customers at an estate sale varies also, but most of today's services will gladly accept cards as well as cash. They are on a mission to liquidate!
A professional estate sales service company will be well-organized with a good support staff, including security and have a reputation for honesty. Prior to the sale days, they consult with the homeowner, family or legal executors who need their services. Fair market value is set for all items and an inventory list is made. Each item is tagged or marked with its price before being placed out for sale. If a company is unsure about the true value of higher quality items, research is necessary. Some companies offer digital versions of their assessments.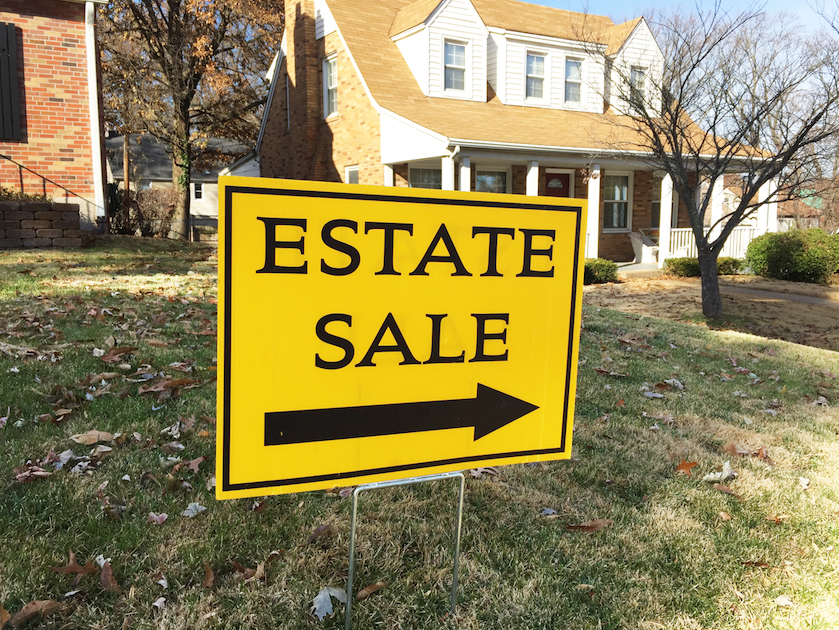 Separate services such as pre-sale organizing, boxing and moving may be offered through estate sales businesses. This is worth asking about, especially if you are just downsizing and not making your final exit soon! Moving is very hard work, no matter how much help you have for it. Advertising notices of the sale are sent out via different media depending on the practices of the company. The modern methods are, of course, email, social media, snail mail, and phone calls and or text messages. Outdoor signs pointing the way clearly to the address of the sale are very important for the bargain hunting process to be successful. Here is one concern you may have if you are contracting with an estate sales company to conduct a sale for you. Who cleans up afterwards? Be sure you have communicated about this major point and that both parties are in agreement.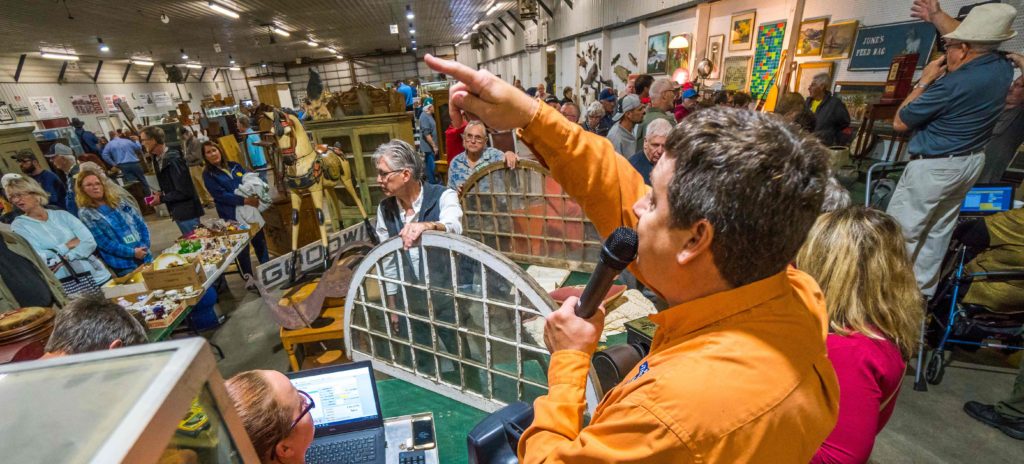 Professional estate sales companies who are competent will leave your property ready for going on the real estate market or for occupancy by a new resident. Some companies will disperse all unsold items remaining at the end of the estate sale, or have them donated to a charity of the owner's choice. Also, unsold items are sometimes sold in bulk to independent contractors. Discuss and read the fine print to be sure. The final fee paid to the Estate Sales service companies is usually based on the final total sale amount for all days of the sale.
One estate sales business owner, Jane Smith, told me a great story about one of her sales that shows the honesty of this particular company. Before the first day of this sale, she was carefully going through a pile of what the owner had assured her was only fashion jewelry that the owner absolutely wanted to liquidate—as soon as possible. During her meticulous examination of the fashion jewelry pile, she found a wad of crumpled paper that turned out to be an official jeweler's appraisal. Inside the aged-looking wad was the piece of jewelry described on the appraisal. Shining in her hand was a sterling silver bejeweled cross by none other than the famous jewelry designer, Cartiér. The appraisal stated the worth as $6,000. She took the paper and the enclosed jewelry to the owner immediately!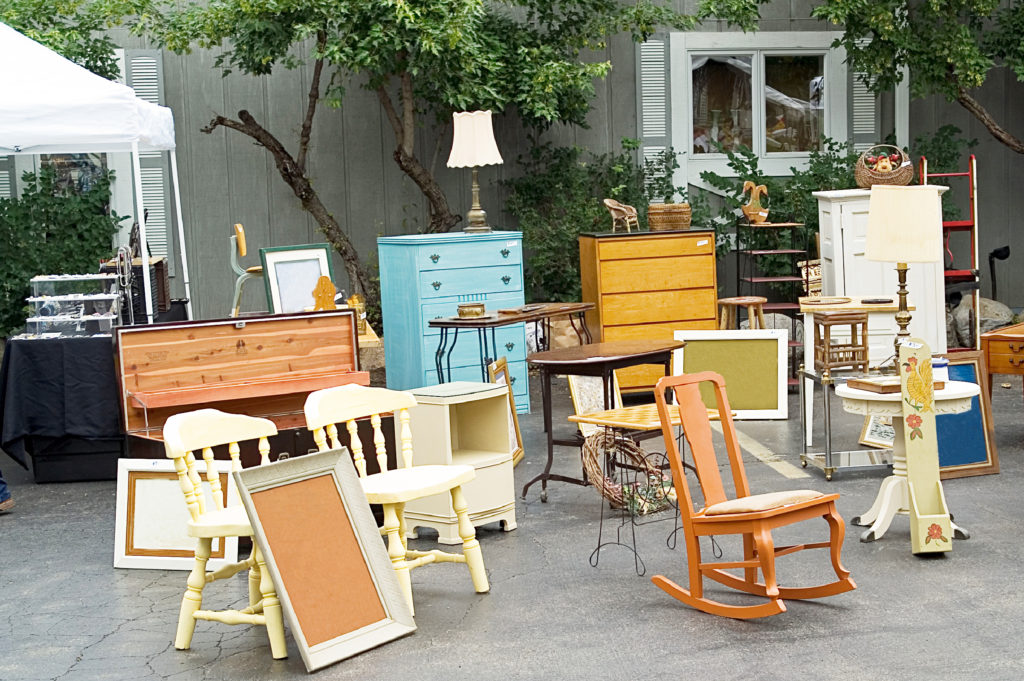 New home owners with an abundance of spacious rooms waiting to be filled might consider the fun and economical aspects of getting those "things you need" from estate sales. For example, long-lasting, real wood furniture, especially fine antiques are often found at estate sales at bargain prices. Whole kitchens can be equipped from just the right sale. Estate sales are often held on the weekend, but not always. If you get on a mailing list for one of your local estate sales services, it is a great first step towards your future acquisitions.