Mediterranean and modern. You love the casual elegance of a classic Mediterranean home, but you are also attracted to the geometric shapes and clean lines of modern design.
Written by Linda Lewis. Photography by Chris Casperson
Innovation occurs when two seemingly dissimilar styles become seamlessly integrated into a new hybrid. Let's say you are torn between the two architectural styles that are currently the most popular in the Rio Grande Valley: Mediterranean and modern. You love the casual elegance of a classic Mediterranean home, but you are also attracted to the geometric shapes and clean lines of modern design. There is a solution to this conflict: combine them. Our feature home, by Castle Bridge Homes, does just this by effortlessly pairing old world charm with new-age aesthetics.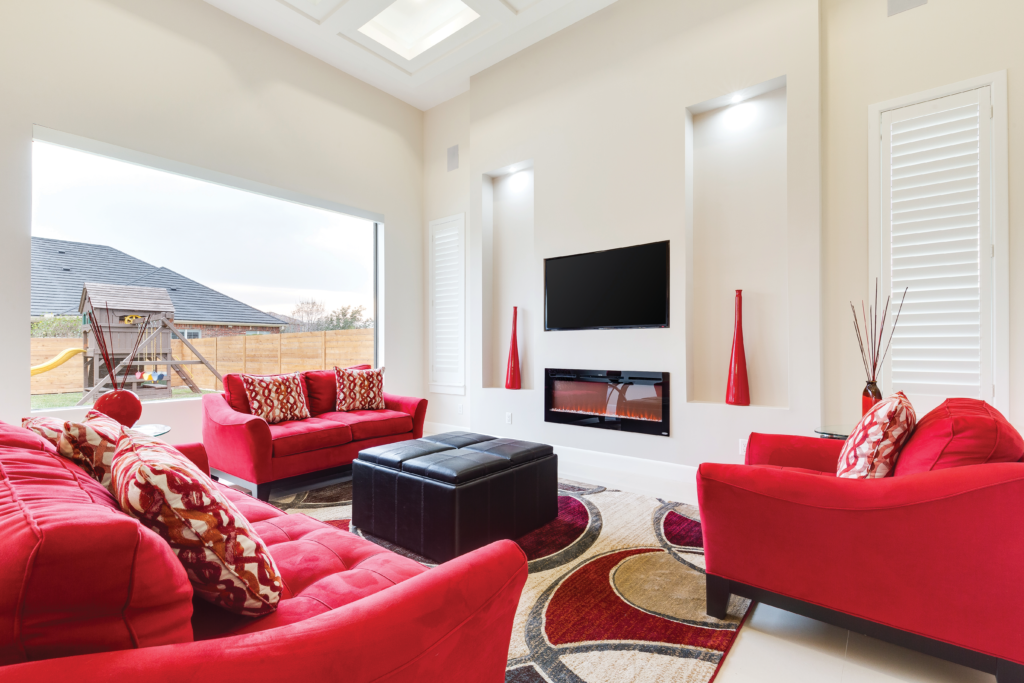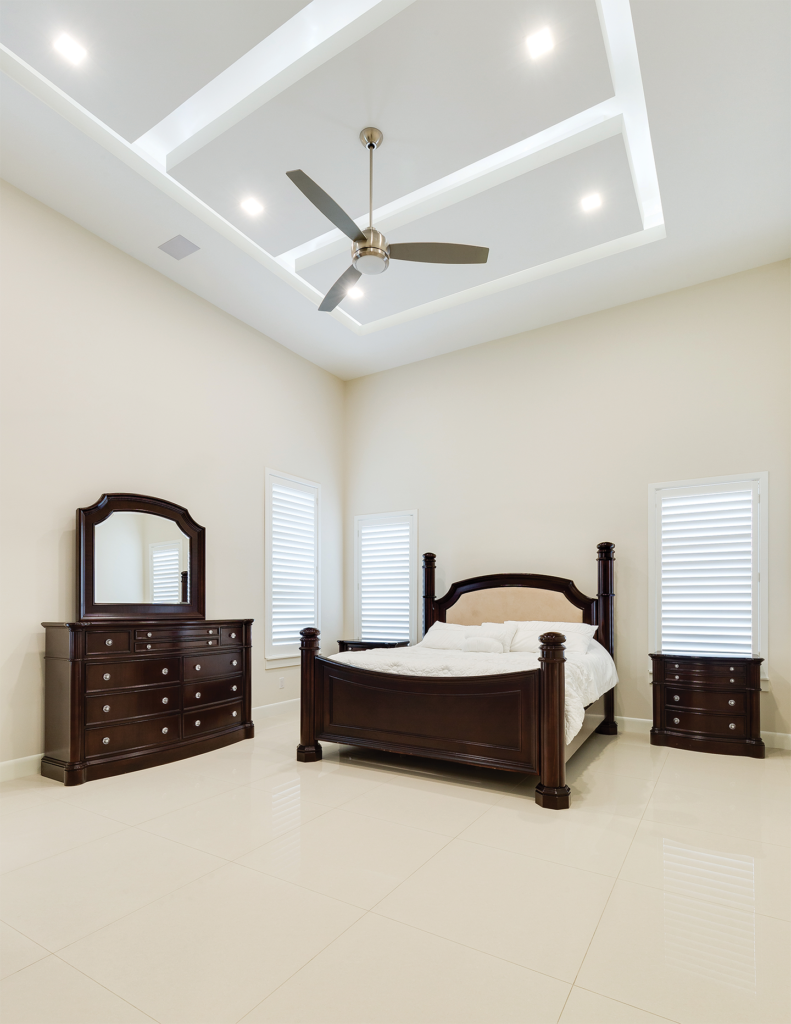 Mediterranean design is an eclectic mix of ideas culled from countries that border the Mediterranean Sea but particularly from Spain, France, and Italy. Design elements, from these countries, are applied to the home's exterior. Large windows, a low-pitched hip roof, stone accents, and stucco are commingled with the geometry of the modern design. There are no curvilinear elements like arches. Windows are tall narrow rectangles. Bump-outs on exterior walls create a Tuscan look. Traditionally, Tuscans added extra rooms to their homes over time, with each addition having its own roof. This gave the home a unique character. Our home's exterior reflects this tradition by adding bump-outs that resemble towers, to the facade. Each bump-out is topped with its own roof, creating a complex of roofs that are covered in ceramic barrel tiles.
The facade is composed of three areas: left, right and center. Each area contains three tall rectangles. A unifying element of
horizontal bars is placed somewhere within each area. The rectangles are inset with windows or alcoves, or combinations of the two. Windows are combinations of single hung and fixed glass and relatively free of mullions. A few have horizontal bars to keep the style fresh. The overall effect of these geometric forms is the creation of interesting patterns, enhanced by the interplay of light and shadow. The vertical lines cause a rhythmic movement from one element to the next. All these elements result in a balanced asymmetrical design.
The oversized front door provides a visual cue for what will be seen inside the home. A path of cement rectangles leads the way, and together they create a strong focal point. This door would be a point of pride for any homeowner. Entering through a door like this will be an experience that people will talk about.
The selection of a pivot door grabs your attention immediately because the language is unmistakably modern. A "pivot door" refers to a swinging door that rotates on a spindle that is placed within the door. This creates a different swing pattern than a hinged door. When the door is opened, there is a space on either side. The spaces depend upon where the spindle is placed in the door, and that depends upon the width of the door. Pivot doors are normally larger and heavier than typical hinged doors. The door is constructed of a large steel frame, wood panel insert, and horizontal etched glass windows for privacy. There is also a two-foot tall glass transom above the eight-foot door.
Where the exterior can be described as transitional (something between traditional and modern) the interior is primarily modern, but with a distinctive application of RGV design elements. Modernism is a global architecture and design movement that emerged in the 1920s as a response to accelerated industrialization and social changes. This philosophy emphasized function, simplicity, and rationality, functionality and created new forms of expression with a fresh aesthetic.
This resulted in buildings characterized by clean lines, simple geometric shapes, pure cubic forms, ribbon windows, flat roofs, and functional, flexible open interior spaces with plain exposed structures that were considered appropriate for all nations and cultures.
The RGV is a treasure trove of mid-century modern design. Architect Merle Simpson designed the Hidalgo County Courthouse and local artist and art patron Ann Maddox Moore's home. Max Burkhart built structures utilizing state of the art materials such as "tilt-wall" concrete panels. The Burkhart Home in McAllen is typical of modern houses, in that the whole site is treated as the living area, not just the interior.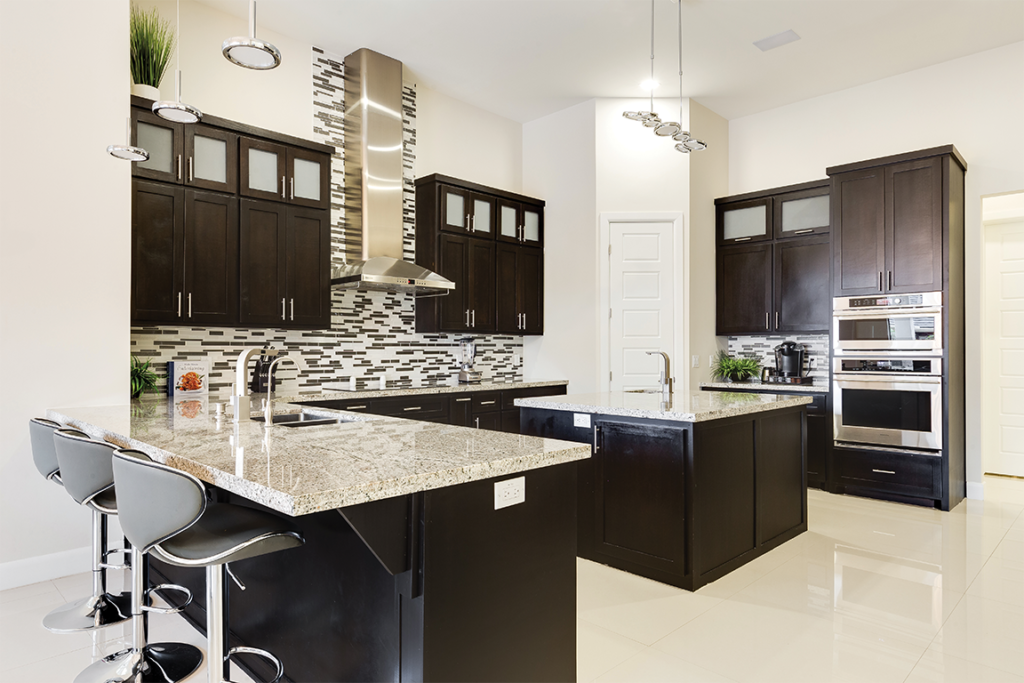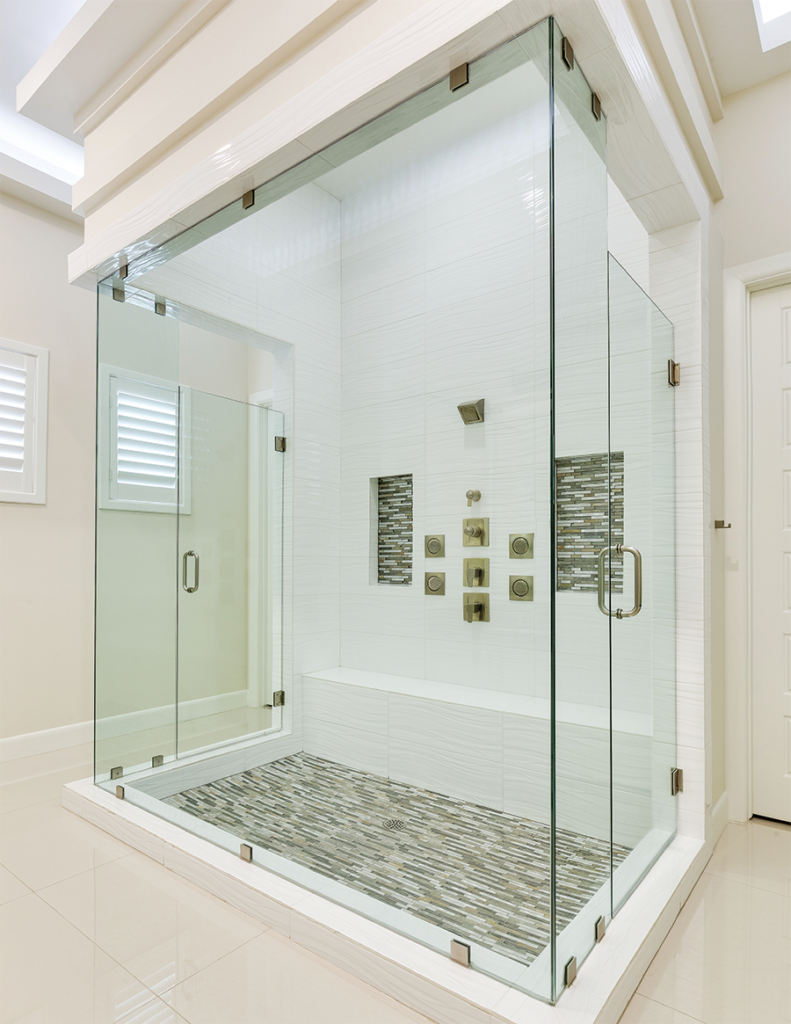 You can see examples of modern architecture influenced by Mexican architect Luis Barragán around the valley. Most evident, are buildings that have been painted in bright colors. While he was influenced by European modernism, he ultimately rejected the concept of  "functionalism," stating that a house should not be a "machine for living." Instead, he strove for an "emotional architecture" and stressed the importance of serenity. Barragán always used raw materials such as stone or wood. He combined them with an original and dramatic use of light, both natural and artificial. His preference for hidden light sources gives his interiors a particularly subtle and lyrical atmosphere. I believe it is safe to say that today's students of architecture are influenced by history, but ultimately strive to develop their own unique designs.
That is particularly evident in this Castle Bridge Home. Light from large picture windows, on the back side of the house, floods the all-white walls and floors of the foyer and high vertical walls of the living spaces. Furnishings are minimal and modern in design. Colors in the formal living area are gray and white with shiny materials such as chrome, glass and polished stone. A bright-red sofa, in the informal living area, breaks the monochromatic color palette. Glowing chandeliers add warmth to the rooms.
Continuity between the exterior and interior is maintained using narrow horizontal bars and rectangles found on the exterior of the building. The rails and slats on plantation shutters bring some same elements indoors. Decorative ceilings are a distinctive characteristic of homes in the RGV. Insets in the ceilings carry the element of lines and bars throughout the home. There are unique and inventive variations of coffered ceilings in every room that all contain indirect and/or recessed lighting. Vertical rectangular niches in the informal living area flank the television.
The modern house finds a good balance between indoor and outdoor living rooms and public and private spaces. Public spaces are large and open and private spaces are small and intimate. The main living area of this home is focused on public life, with sittings areas and functional spaces, such as the kitchen.
Both Mediterranean and modern design are in perfect sync when it comes to outdoor living. With modern architecture, the line between indoors and outdoors has been blurred through the use of window walls. The large picture windows, in this home, offer an inviting view of the outdoors. A shimmering swimming pool with a spa and three waterfall features awaits. The turquoise blue of the water and the striking color of the tile make it a statement piece. The covered patio is large enough to contain a seating area, dining table, and a full kitchen.
Because the architects did not constrain themselves to one style, the structure can be considered to be a contemporary home. The blending of traditional and modern is a perfect compromise and solution to these two popular, but disparate styles. I have always found it a bit jarring to come across an isolated modern home in a neighborhood filled with traditional homes. It is especially obvious with zero-lot-line homes because there is no buffer between the homes like land containing trees and greenery to create a transitional area. Any kind of design, whether it be a subdivision or a work of visual art, requires a cohesive blend of elements.
So if you're a buyer looking for something fresh and new, that is both modern and nostalgic at the same time, Mediterranean modern may be the choice for you. It offers you the best of traditional and modern design with a contemporary flair.
Mission, Texas | Builder- Castle Bridge Construction- www.CastleBridgeHomes.com