Create a space that stands out from the crowd.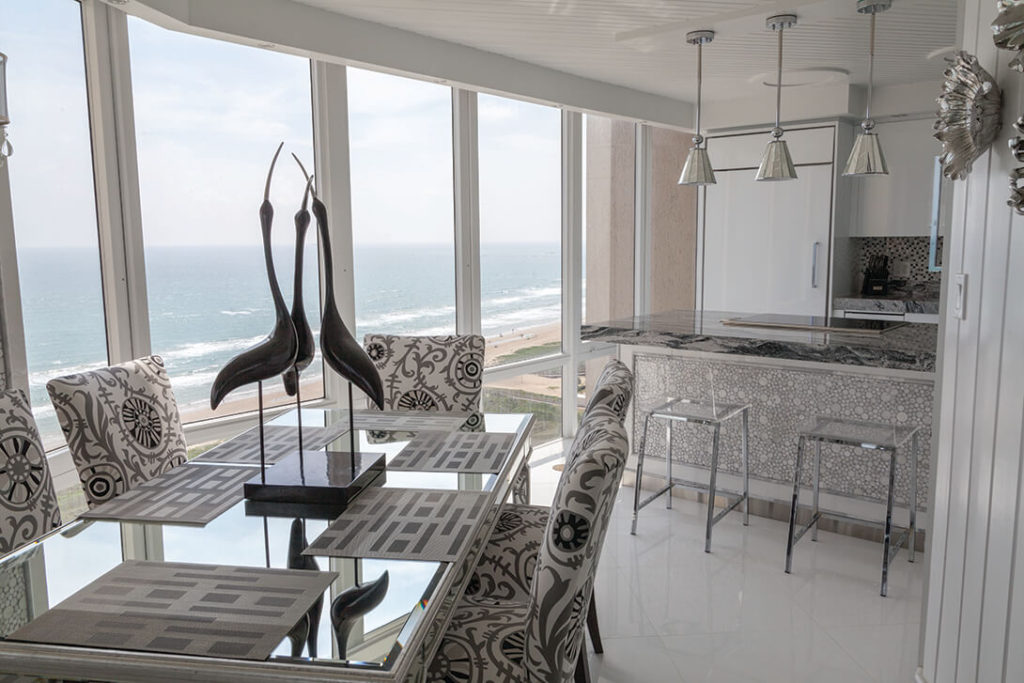 Retail and Design The best of both worlds.
What began as a small boutique at the southern end of South Padre Island, has expanded into a newly built 5,700 square foot space now located at 2901 Padre Blvd. While the retail business has stayed strong for the past 31 years, the interior-design side has grown by leaps and bounds. Although Sisters Interiors has been working with interior design for over 20 years, the time came to showcase their design team and the quality and unique aesthetic that has become known as "Sisters." Owners Ann Hunsaker and Linda Golden designed their new showroom to be a living example of the type of work the company can deliver. Shiplap and beadboard accent the walls throughout the store, inviting customers and design clients an opportunity to visualize an example of a cottage or coastal feel for their own home. At the center of the design, the area is a fully working Sub-Zero Wolf kitchen that allows consumers an opportunity to see an example of integrated kitchen cabinetry versus built-in cabinetry. Throughout the store, clients will find inspiration for their home from the beautiful art, furnishings, and décor. Sisters is truly a one-stop shop for almost everything. If you don't see it there in the showroom, the staff at Sisters will find it for you. Design consultation is available for those who are seeking some suggestions and direction rather than having a designer working on their project from start to end.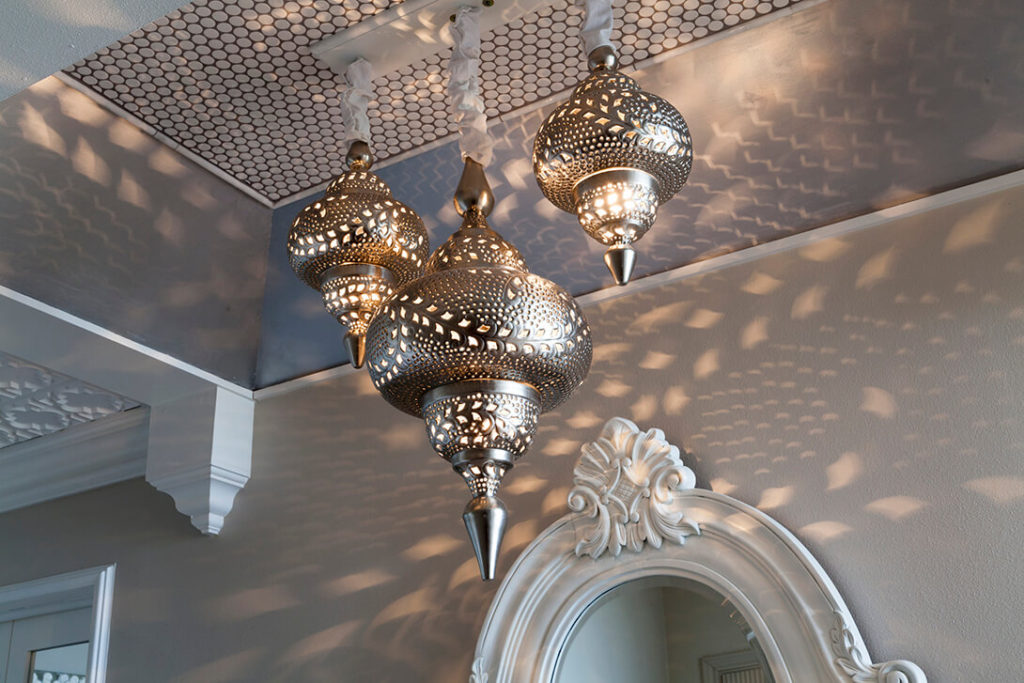 "The designer's goal is always to achieve the client's vision, and to help them see how their vision can be taken to its full potential."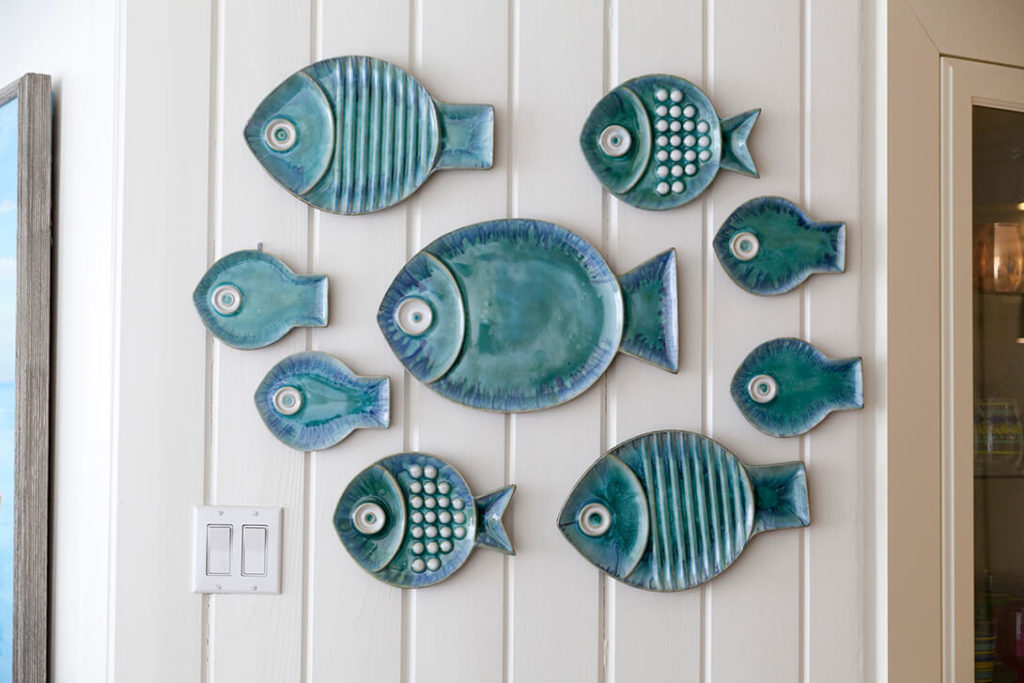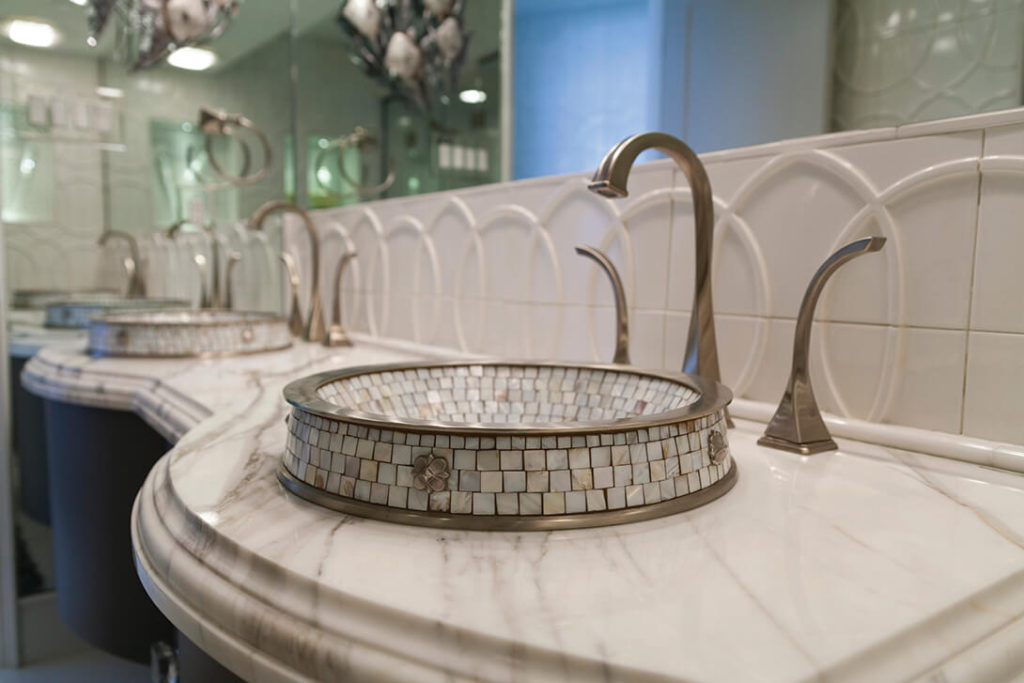 Standing Out From The Crowd
Sisters Interiors has a distinctive signature look. Like any artist, lead designer Ann Hunsaker treats each design project as a canvas where elements of design are used to create a work of art. Leading her design team by example, she sets the bar for their studio with her ability to be creative and think outside the box. Instead of a paintbrush or clay, the materials are quartz, marble, porcelain or glass tile, crown molding, corbels, wood trim, mirrors, and glass. You certainly won't get a cookie-cutter approach to your design. Ann emphasizes that the designer's goal is always to achieve the client's vision, and to help them see how their vision can be taken to its full potential.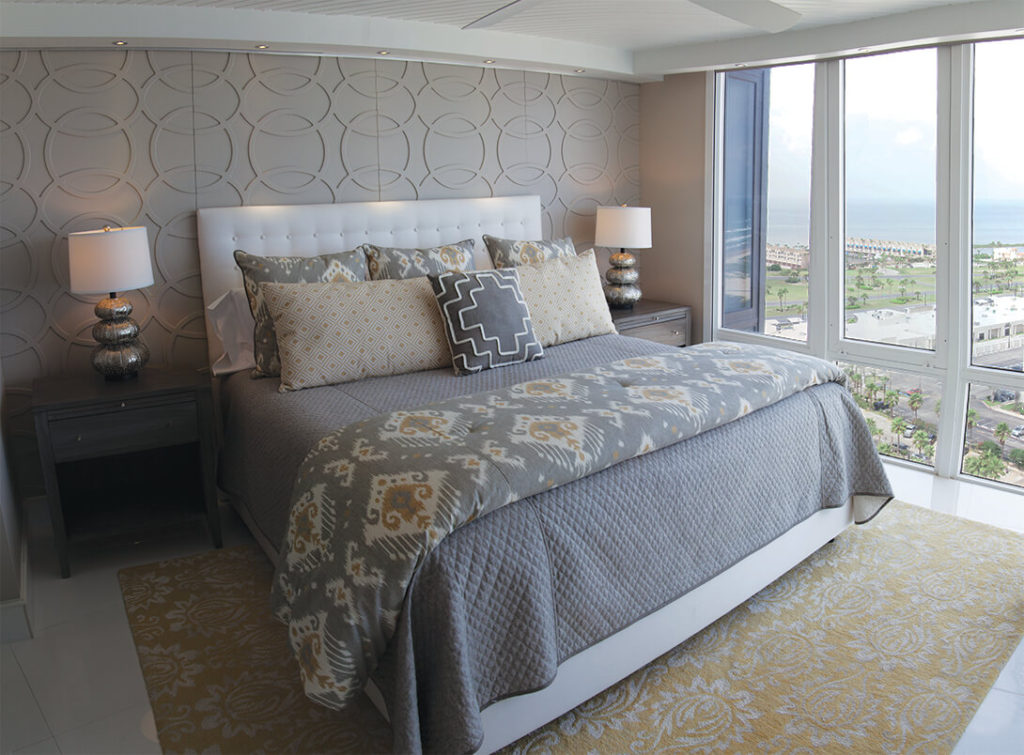 One-Of-A-Kind Design
Clients frequently come to Sisters looking for something unusual, a focal wall, an artsy backsplash, custom-designed iron gate entrances, hand-painted furniture, murals; you name it. These are things for which the company has become known. Kitchens and bathrooms are especially where Sisters' design team delivers innovative, fresh ideas. Combinations of tile that transition seamlessly, accent pieces in borders, lighting in cabinetry, and niches for artistic display or practical use all come to play when thinking about what your space can look like.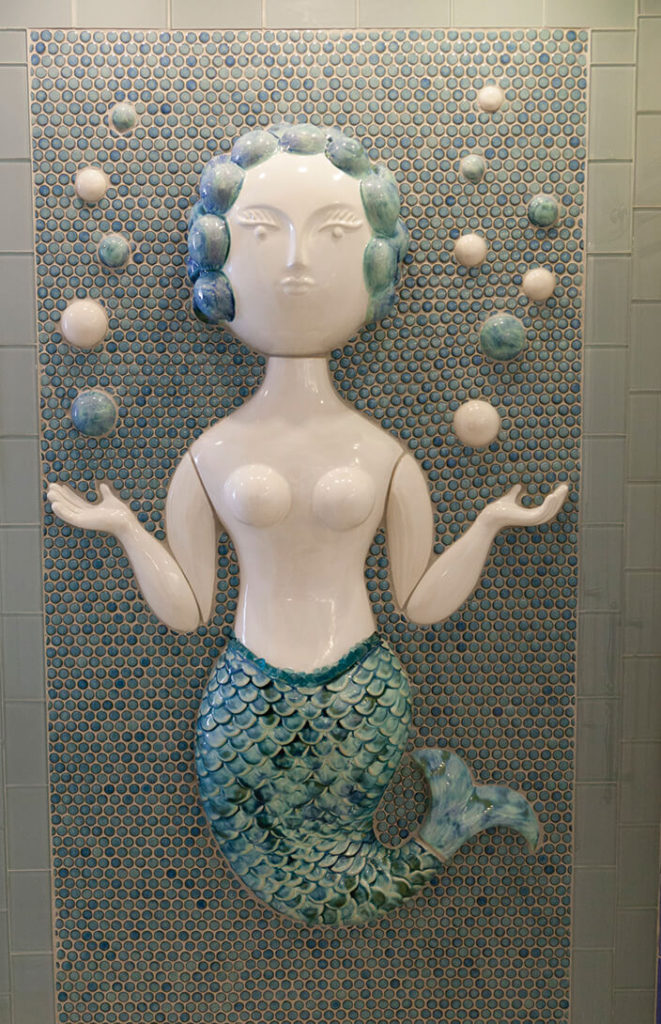 A Step Beyond Design
In an age of do-it-yourself and video how-to's, why solicit help from a designer? Whether the project is large or small, a seemingly "easy" project can run amiss. The consumer shouldn't be afraid to reach out to a designer. Many people want to do the work themselves, but they often encounter problems or something unforeseen once they begin. A unique aspect at Sisters Interiors is the combination of both designer and project manager. The team has their own crew in place, and they manage each project from start to finish. Selecting the color palette, flooring, and tile is just the beginning. Making sure that everything is installed properly, the correct cuts are made of the quartz or granite, the finishes on the fixtures are the ones the client ordered…all the fine tuning is endless. The design team at Sisters handles all aspects for the client. They know the design inside and out and manage the entire project so that the client has a turnkey delivery. Homeowners shouldn't be afraid to reach out to a designer no matter the scope of the project. The company is happy to work on smaller projects and work within a budget.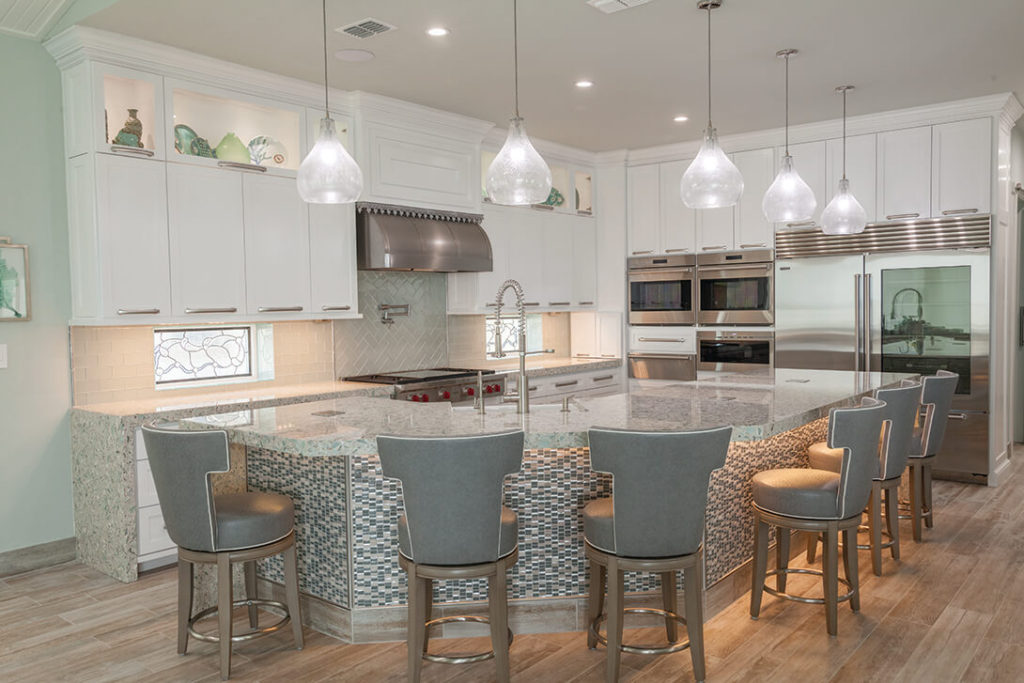 Today's Trends
While trends speak to broad audiences, it's important to keep the principles of design present and foundational to the design concept. Using principles of balance, repetition, unity, color… your home has a solid basis: something classic, something timeless. Trends are fun and can always be addressed with accessories or accents so that when the trend swings in a different direction, the consumer isn't left with a dated look but rather just a few pillows and a piece of art to update. Ann says the key is "having solid bones in a home." Having a designer guide the selections to keep the bones of the home classic is invaluable. Whether there is a farm sink, vessel sink, or under mount sink are examples of a fun trend that can be easily changed later.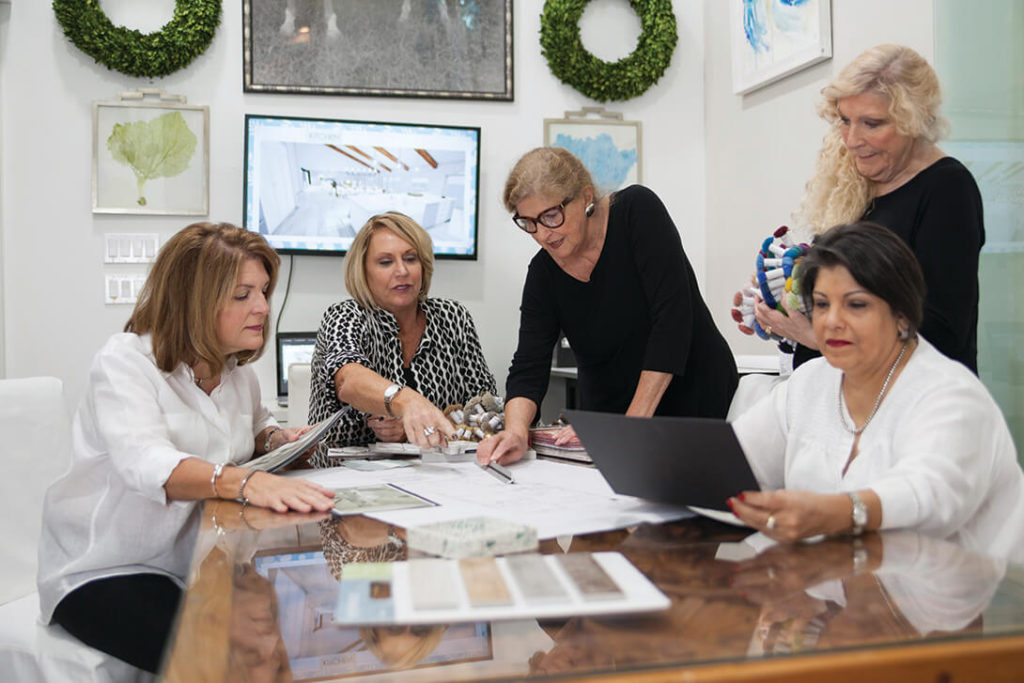 "They know the design inside and out and manage the entire project so that the client has a turnkey delivery."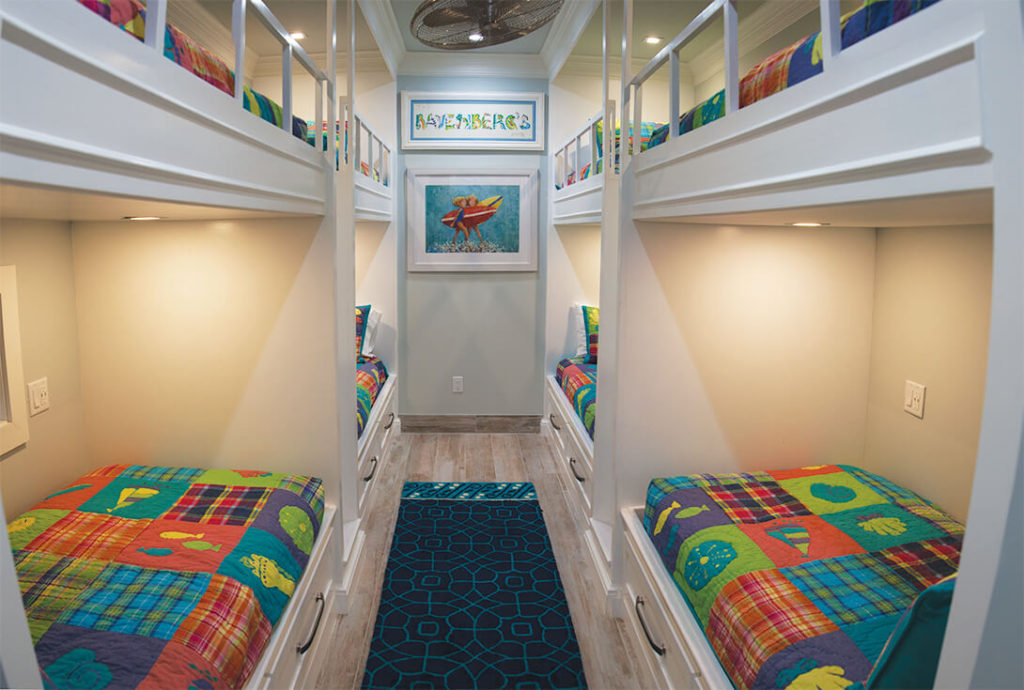 The Next Generation
Sisters Interiors was born of love for design and love for family. Both Linda and Ann appreciate beautiful things, which were the genesis of their company. Another commonality is that they each have one daughter. The two sisters, at the heart of the company, will have their two daughters carry their vision into the future. While Jennifer McGee and Stefani Harrison are first cousins, they spent most of their childhood together and have a very close sisterly relationship. Jennifer's art and design background and Stefani's retail background complement the various aspects of a retail and interior-design business. Jennifer and her husband have recently moved to the island from the north Dallas area while Stefani has been involved with the business for many years and will be resuming a full-time status when she and her husband return to SPI in the next year. Both daughters have been buyers for the company for the past two years and now look forward to a new chapter where they are present full time. Instilling a strong work ethic, caring for their clients, and doing everything with excellence is the family motto. As the sisters often advocate, "What matters the most is for our clients to know we care" and the next generation is hard at work brainstorming ways to make sure their mothers' legacy continues well into the future.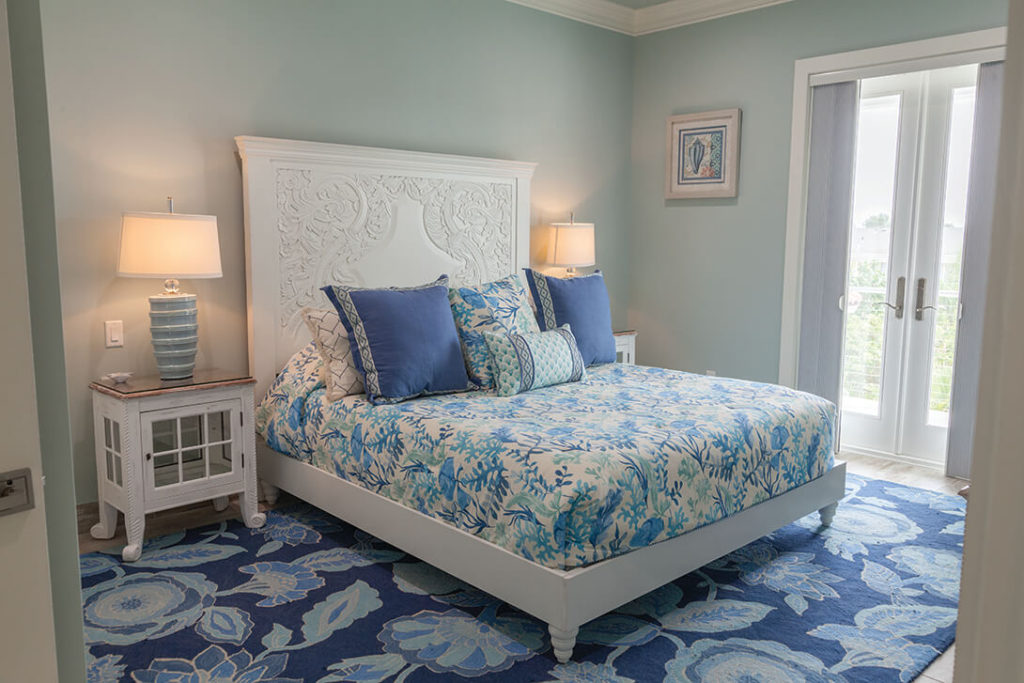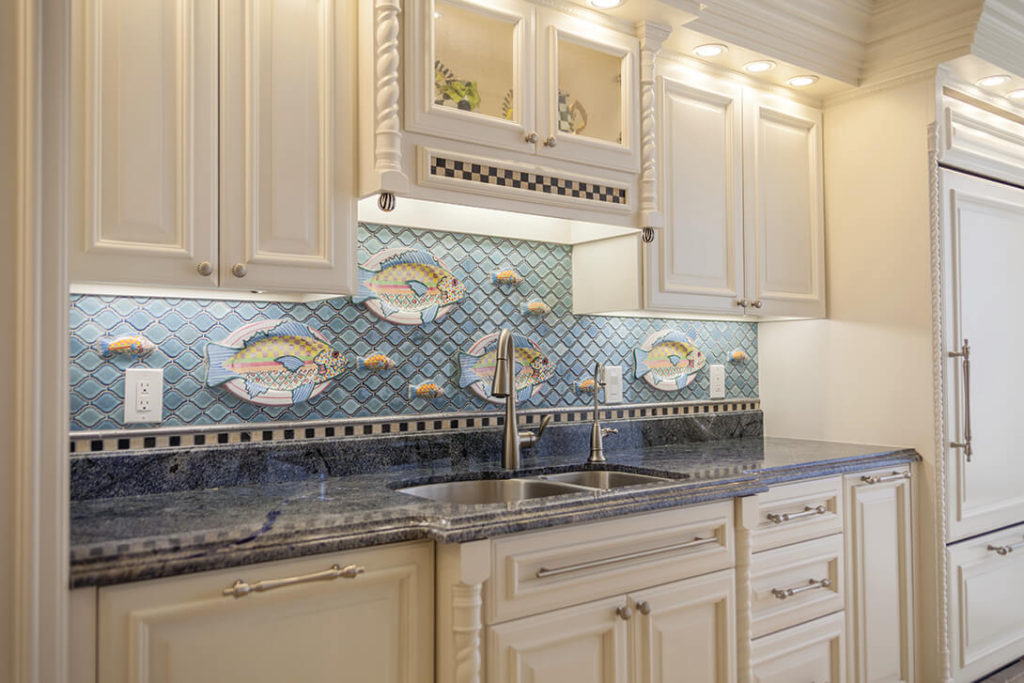 "While trends speak to broad audiences, it's important to keep the principles of design present and foundational to the design concept."